BID team helps Newham open for business
Thursday 18th June, 2020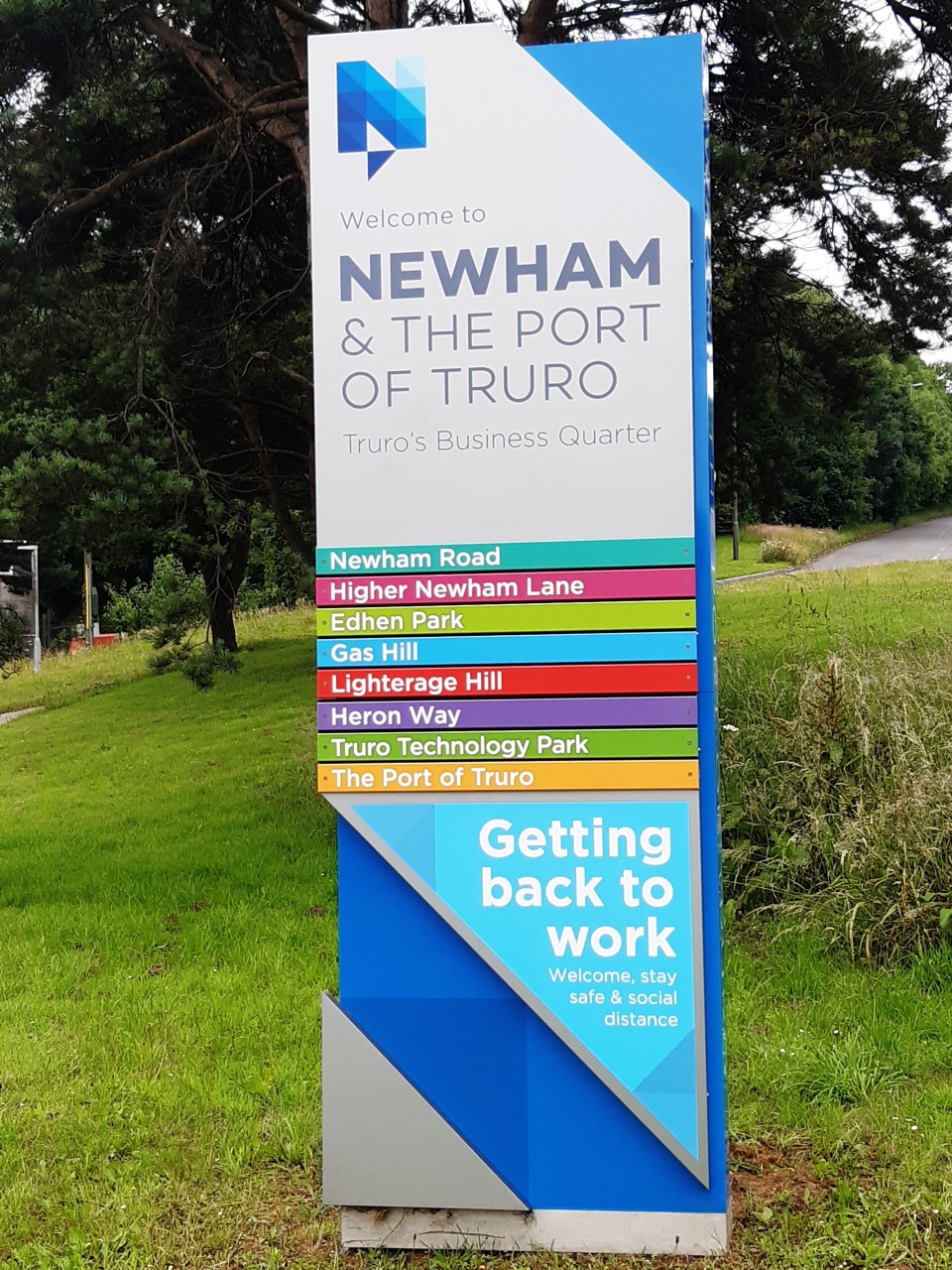 The Newham and Port of Truro BID (Business Improvement District) team has been hard at work preparing for the gradual relaxation of coronavirus rules, including the return of many businesses from this week.
Since Monday businesses selling non-essential goods have been able to reopen provided they follow government guidelines to keep staff and customers as safe as possible.
And with more than 100 companies based in the riverside business district the BID team is expecting more and more people to return to work in the coming weeks and months, with more customers visiting the area as it gradually unlocks.
BID Manager Mel Richardson said: "The pandemic continues to have an enormous impact on all aspects of our economy but as businesses start to reopen we want to make sure they do so safely for their staff and customers, and that when people visit Newham they can be confident the appropriate steps have been taken to keep them safe."
To help local businesses prepare for the easing of lockdown rules the BID team has been distributing free bottles of hand sanitizer for use in reception and trading areas, and downloadable posters that businesses can display to tell people they are COVID-secure.
Work has also been underway to welcome people back to Newham and remind them to socially distance through the use of new signage and banners at key entrances to the area, and at pinchpoints where paths and walkways narrow.
Truro City Council, which has a contract with the BID to maintain public spaces in Newham, has restarted maintenance activity by trimming hedges, cutting grass, removing weeds and clearing scrub. Parts of the Newham trail, which is popular with runners, walkers and cyclists, will also be trimmed to make sure that it is wide enough to maintain social distancing. There are also plans to landscape the bank at the entrance to Newham.
And there will be a new banner at the entrance to Newham saying 'Welcome to Newham, enjoy and stay safe. Please social distance', to remind people that measures remain in force to prevent the spread of the virus and keep people safe.
The BID is also maintaining extra security patrols which doubled at the start of lockdown, to continue to protect the premises of those businesses that have yet to reopen or are still homeworking.
Mel added: "We want to encourage local businesses to reopen and for customers to return, but in a responsible way. And we want to promote businesses that are still very much open, even if they are having to deliver their services remotely.
"Small businesses are bearing the brunt of the economic impact of coronavirus. If we can encourage people to make more use of them then it will help them get back on their feet."
For a full list of businesses in Newham and the Port of Truro visit www.newhamtruro.co.uk