Advice and Finance
Funding
LEADER - funding is available for small businesses who wish to grow. Examples of projects that might be funded include improvements to premises, purchasing equipment, acquisition of patents, food processing, craft activities, social services, rural services and tourism projects. Long term salaries and running costs are not eligible nor are standard items of equipment such as computers. Grants are awarded between £2,500 and £35,000 and up to 50% of project costs. For more information go to www.localactioncornwall.co.uk and check out the Coast to Coast area applicant handbook or contact Josyanne.thatcher@cornwalldevelopmentcompany.co.uk
Business Investment Grants (BIG) - BIG funding can support up to 200 businesses in high growth or potential high growth businesses. The level of investment can range from £2,500 to a maximum of £75,000 and up to 45% of an applicant's proposal can be funded. To find out more or to download an expression of interest go to www.cornwalldevelopmentcompany.co.uk/funding-in-cornwall/big2/big2-eligibility
---
Business Support to Help You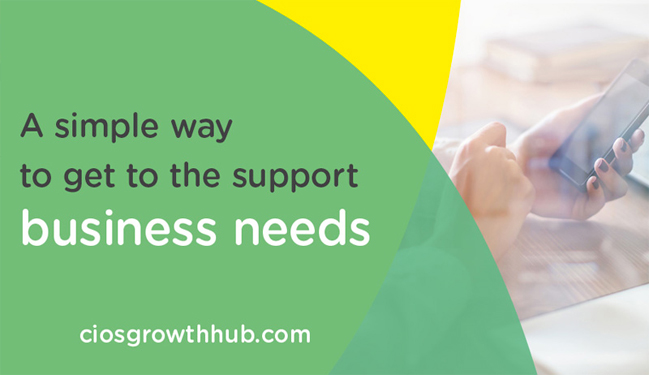 growth hub business
Have you checked out the Cornwall and Isles of Scilly Growth Hub? The new service provides local businesses with a single point to access an extensive range of information and support they need to start or grow their business. It's quick and easy to register and will result in you receiving a free visit from one of the growth hub team who can learn about your business and help you find the support you need.
Other benefits include a listing on the Growth Hub Business Directory to promote your products and services, and the ability to share your events, news and views on a website that receives thousands of hits a month.
Go to www.ciosgrowthhub.com to find out more.
---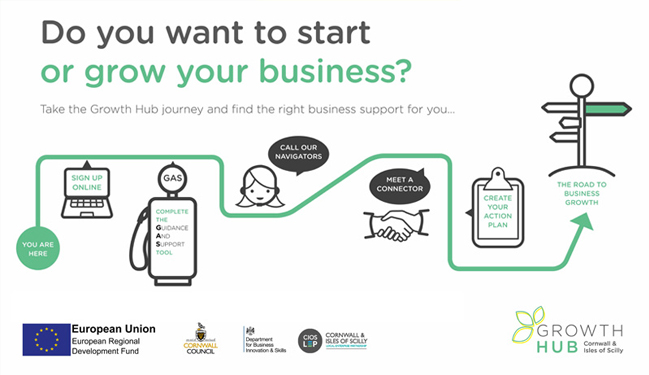 'Helping you get it right first time'
A new Business Regulatory Support Service has been introduced by Cornwall Council offering a single point of contact for businesses to access regulatory support across environmental health, trading standards, fire and licensing. It aims to help businesses cut through the red tape, get it right first time, saving time and money.
Launched in response to business feedback through the Better Business for All programme, the new service will make it simpler, quicker and easier for businesses to get all the expert regulatory advice and licence permissions they need from one place. The new service includes free signposting as well as business support packages, charged at cost price only.
For more information and to find out what other businesses think about the service go to www.publicprotectioncornwall.co.uk, telephone: 0300 1234 212 or email businessadvice@cornwall.gov.uk
---
Buy with Confidence - Trading Standards approval for local businesses:
Cornwall Council is keen to work with local businesses to help reputable businesses stand out from the crowd – the Buy with Confidence Scheme, part of a national initiative provides the public with a list of local businesses who have given their commitment to trading fairly, to complying with relevant legislation and to providing exceptional service. It's particularly appropriate for businesses in trade sectors including the motor trade, builders, plumbers and retailers.
If you meet the membership criteria, you will be able to use the distinctive logo to promote your business and will have clients referred to you by the Council when members of the public ask for recommended firms. To find out more go to www.buywithconfidence.gov.uk or telephone 0300 1234 212