Oliver Hughes Physiotherapy sets up virtual clinic
Thursday 18th June, 2020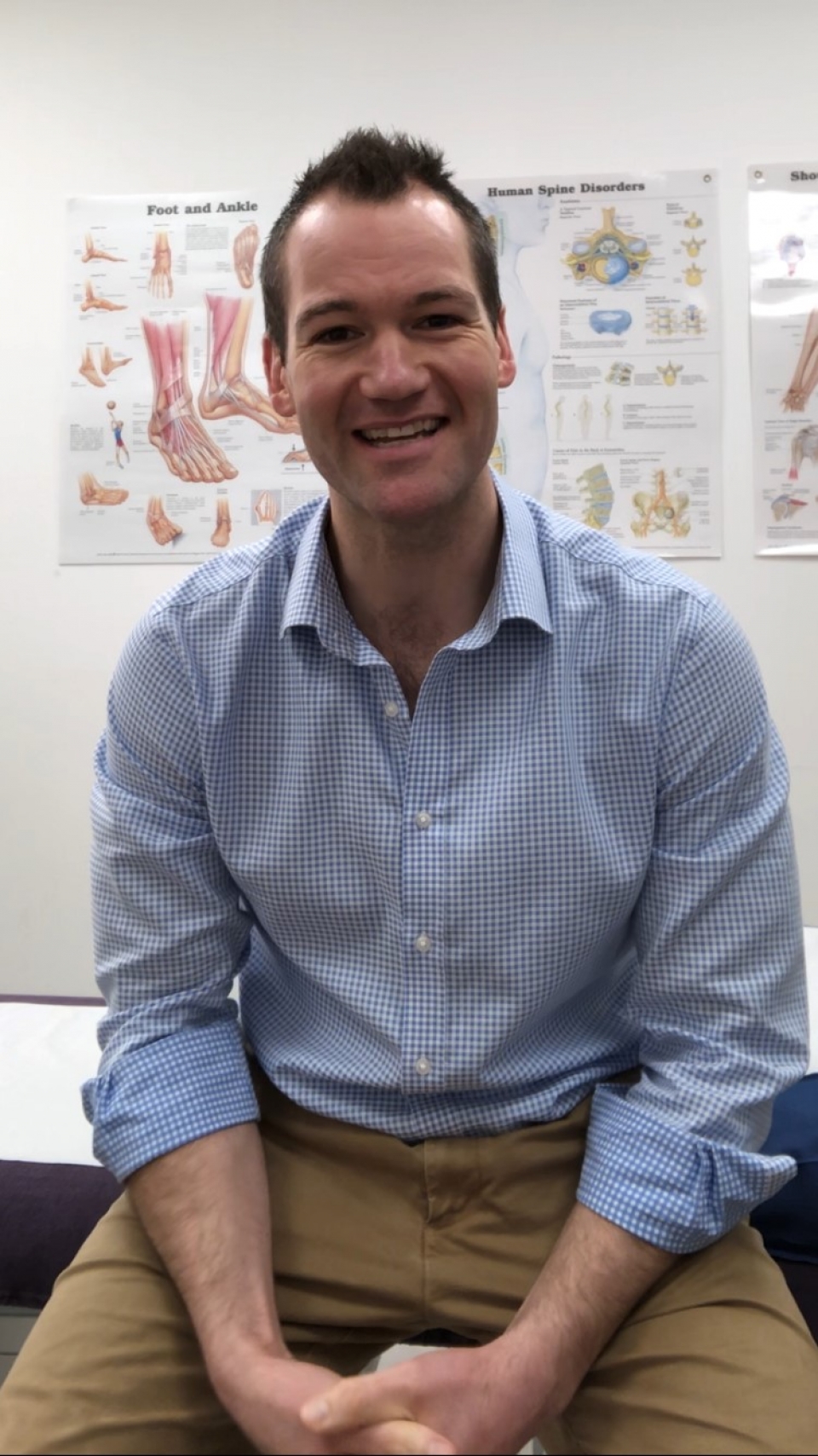 A Truro-based physiotherapy clinic is using remote technology to ensure its patients can access expert advice on how to manage their conditions during the coronavirus lockdown.
Oliver Hughes Physiotherapy and Sports Injury Clinics, with a practice in Heron Way in Newham and another in St Mawes, are using video consultations and pre-recorded exercise videos to provide a virtual physiotherapy service.
The business was founded in 2010 by physiotherapist Oliver Hughes and his wife Kate who is the Practice Manager. Oliver and his team of four other physiotherapists and a sports doctor offer a range of services including specialist musculoskeletal physiotherapy, sports injury management, a diagnostic ultrasound and guided injection service, and post-operative rehabilitation.
Since the start of the coronavirus lockdown in March 23 the clinics have been unable to see patients face-to-face unless there has been an urgent clinical need, and even then the first assessment must be a virtual consultation by video or telephone.
Oliver said: "Like most businesses the pandemic has made us look at things differently so we've adapted to make sure our patients continue to get expert help managing their symptoms, and the feedback on our virtual service has been hugely positive.
"We use Facetime, Skype, Zoom or whatever platform suits the patient to undertake a full consultation, and then follow-up with a detailed bespoke self-management plan. We're fortunate that we had already filmed around 80 individual exercise videos so we can email a link to the relevant videos to help patients with their treatment and exercise regime."
Oliver said the virtual service had highlighted more than ever the importance of educating patients about the nature of their problem.
He said: "If you can give patients a clear explanation of the physical mechanisms underpinning their pain, and inform them of the natural process of tissue healing if they provide the opportunity for that to occur, it gives them huge reassurance.
"And if you can then provide them with a clear plan to follow in terms of exercises or activities, patients can feel much more empowered about their problem and will tend to embrace the idea of self-management, rather than being reliant on others for relief of their symptoms. This has hugely positive psychological benefits and motivates patients to stick to the advice being given."
Oliver said it was important to follow up with patients after a video consultation to make sure the advice and exercises are manageable and appropriate, and that also helped keep them motivated.
Despite lockdown restrictions starting to be eased for some businesses, Oliver said he thinks virtual consultations will continue to be the first line of patient management for some time to come, and are here to stay.
"Physiotherapy via video has been an underused format but I think it's here to stay. The coronavirus pandemic has been the catalyst for that change and I've little doubt that there will be a permanent shift in how healthcare – both private and NHS – operates. Virtual consultations will become a fundamental part of the 'new normal', and we're ready for that."