Specialist Deep Cleans Offered as Newham Firms Adapt to Virus
Thursday 16th April, 2020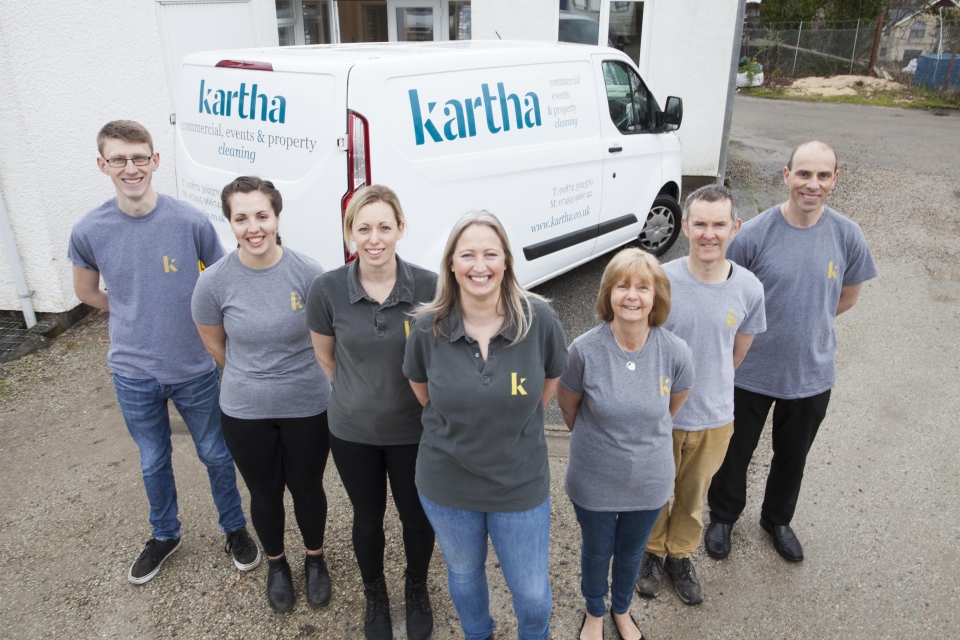 Cleaning organisations based at Newham and The Port of Truro are using their skills and experience to provide specialist COVID-19 deep cleans.
As the pandemic spreads, Shield Environmental Services has adapted its experience around asbestos removal to provide the most vital service it can to businesses and private homes, carrying out a number of coronavirus clean ups over recent weeks.
Under controlled conditions, the trained Shield team provides high quality cleans to business and domestic properties, disinfecting and deep cleaning rooms where suspected cases of COVID-19 have occurred.
The national company has also donated 1,000 coveralls to hospitals across the country to help our NHS staff on the frontline. Locally, the team delivered the much needed coveralls to Camborne and Redruth Hospital.
Other firms based at the riverside business district in the heart of Truro are also doing their part to offer dedicated clean up services during the coming weeks.
The team at Kartha are offering their usual high standards of deep cleaning, for which they have become well known, but with an added level of disinfection to help towards the fight against Covid-19. Although the virus is an enveloped virus and is reasonably easy to breakdown through thorough cleaning methods this will only remove some bacteria spores, viruses and toxins, it is the further stage of disinfection that kills the micro-organisms.
Tanya Blackman, Kartha Director, said: "We are waiting to resume our training, as soon as lockdown is lifted, to be able to offer further disinfection services with a cold-fogging system which will provide yet another disinfection layer- covering all surfaces, even those hard to reach, and the surrounding air. It's become very clear now that we can't just be comfortable with things looking clean, we are fighting an invisible enemy, be we are prepared!"
Spotless Cleaning Cornwall Ltd provides cleaning services throughout the county including Truro, St Ives, Helston, Falmouth and surrounding areas with its trained team completing disinfectant deep cleans for business and domestic properties. 
Owner Ilona Ziarko added that she is also in the process of introducing a new 'Ozone' cleaning service that she said had been found to be effective against bacteria, fungi and viruses.
The company has also begun to offer a collection and delivery laundry service for those in the Truro area.
Ilona added: "People using this service can put the laundry bags outside their house so there is no social contact, especially for the most vulnerable. We can then pick up, launder and deliver their items back to them."