Specialist Deep Cleans Offered as Shield Adapts to Support Those Hit by the Coronavirus Pandemic
Monday 23rd March, 2020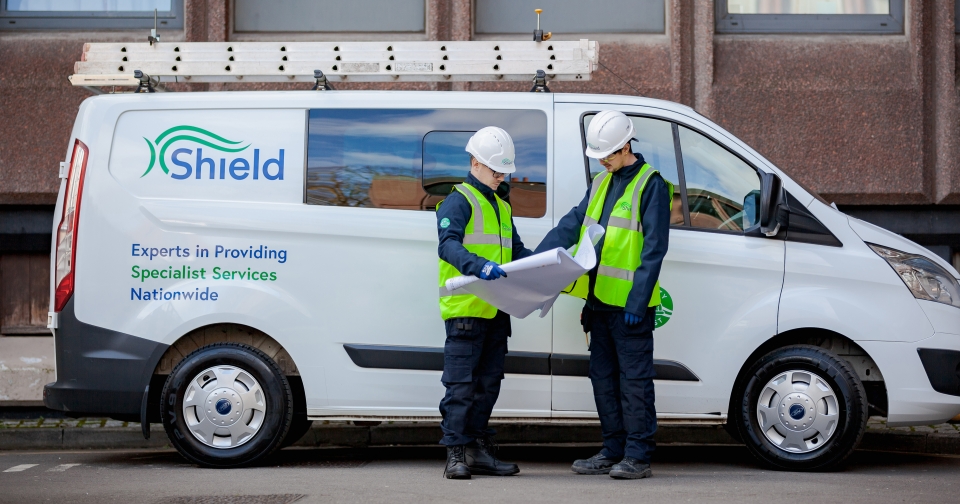 A national asbestos removal company based at Newham & the Port of Truro is now using its skills and experience to provide specialist COVID-19 deep cleans.
As the pandemic has spread, Shield Services Group has adapted to provide the most vital service it can to businesses and private homes, carrying out a number of coronavirus clean ups over recent weeks.
Under controlled conditions, the trained Shield team provides high quality cleans to business and domestic properties, disinfecting and deep cleaning rooms where suspected cases of COVID-19 have occurred.
Luke House, Managing Director at Shield, said: "We have over three decades of experience in hazardous waste removal, namely asbestos removal and thanks to this skill, our specialist clean-up crews are fully qualified and insured to carry out any coronavirus clean-ups required on commercial or domestic premises.
"As the infection continues to spread across the country, causing growing concern, at Shield, we understand the importance and urgency for businesses, hospitals, schools, cruise liners and other premises to ensure that their workforce and the general public are protected."
With social distancing and isolation key to slowing the spread of the virus, Shield relies on its experience of dealing with hazardous waste and bio-hazards to provide strict cleaning and control measures alongside strict cross-contamination prevention procedures.
Shield works across a range of disciplines including asbestos removal, marine services, fire & security, mechanical & engineering, demolition, insulation and scaffolding services.
For more information on Shield's Covid-19 cleans or any other services, visit www.shieldservicesgroup.com.