NEWHAM BID CORONAVIRUS (COVID-19) UPDATE
Thursday 26th March, 2020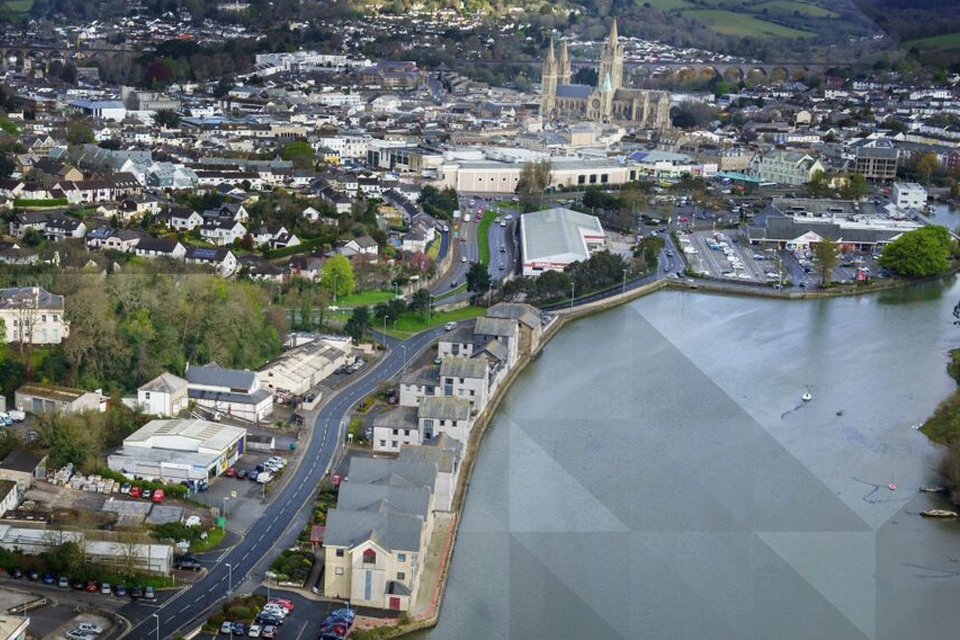 The Coronavirus (COVID-19) pandemic is causing concern for businesses across the country and we all need to do what we can to prevent the spread of any potential airborne viruses as much as possible.
Your business will be feeling the impact; if you need advice on how to prepare and communicate with your staff or are looking for the latest guidance for dealing with customers in your business please find below a useful guide to information available.
Guidance and advice: 
Coronavirus Government response Coronavirus (COVID-19) is a new illness that can affect your lungs and airways. Find out the latest government advice and NHS guidance on how to protect yourself and others
Coronavirus information for the public: Find out the number of cases and risk level in the UK, what to do if you're a returning traveller and what the government is doing about the virus
Coronavirus guidance to employers and businesses This guidance will assist you In providing advice to your staff on COVID-19, how to help prevent the spread of respiratory infections, what to do if someone suspected or confirmed to have COVID-19 has been in business settings and actions to take if staff come into contact with someone who is self-isolating or is a possible or confirmed case of COVID-19
Cornwall and Isles of Scilly Growth Hub is also keeping Cornish businesses up to date with all the latest information. 
Simple steps you may wish to take: 
<![if !supportLists]>·        <![endif]>Refresh your business continuity plan and ensure clear communication of processes should self-isolation be required
<![if !supportLists]>·        <![endif]>If staff are able to work from home ensure that they have the necessary equipment and tools to be able to do so should they need to self-isolate
<![if !supportLists]>·        <![endif]>Ensure staff contact details are up to date should people need to work from home
<![if !supportLists]>·        <![endif]>Increase messaging around hand washing, make sure toilets have soap available and that antibacterial wipes are available to clean down desks and working areas regularly
<![if !supportLists]>·        <![endif]>Communicate clearly with your customers the steps that you are taking to reduce risks
What support is available?
The government announced a number of measures in response to COVID-19 to support businesses, including:
Coronavirus Business Interruption Loan Scheme
A new Coronavirus Business Interruption Loan Scheme, delivered by the British Business Bank, will enable businesses to apply for a loan of up to £5 million, with the government covering up to 80% of any losses with no fees. Businesses can access the first 6 months of that finance interest free, as government will cover the first 6 months of interest payments.
Statutory Sick Pay
For businesses with fewer than 250 employees, the cost of providing 14 days of Statutory Sick Pay per employee will be refunded by the government in full. This will provide 2 million businesses with up to £2 billion to cover the costs of large-scale sick leave.
Dedicated Tax Helpline
A dedicated helpline has been set up to help businesses and self-employed individuals in financial distress and with outstanding tax liabilities receive support with their tax affairs. Through this, businesses may be able to agree a bespoke Time to Pay arrangement. If you are concerned about being able to pay your tax due to COVID-19, call HMRC's dedicated helpline on 0800 0159 559.
£10,000 Small Business Grant
There will be a £10,000 cash grant to our smallest businesses, delivered by local authorities. Small businesses that pay little or no business rates and are eligible for small business rate relief (SBBR) or rural rate relief will be contacted by their local authority - they do not need to apply. The funding will be provided to local authorities in early April. Guidance for local authorities on the scheme will be provided shortly.
Business Rate Holiday & Grant
The government is introducing a business rates holiday for retail, hospitality and leisure businesses in England for the 2020 to 2021 tax year.
A £25,000 grant will also be provided to retail, hospitality and leisure businesses operating from smaller premises, with a rateable value between £15,000 and £51,000.
Any enquiries on eligibility for, or provision of, the reliefs should be directed to the relevant local authority.
Visit the Cornwall Council site or call 0300 1234 171 
Keep in touch with Newham BID
Newham BID will do whatever it can to support you during this difficult time. Please keep in touch regarding the following:
If you plan to close your office/business – we are anticipating increasing our security patrols in the next few days and do so based on likely demand. Kestrel Security Patrols are ready to do this. If your business is closed, please advise us so that we can make sure we provide an appropriate level of security cover
If you are operating your business differently to enable trading to continue and wish Newham BID to promote this, please get in touch. Depending upon the nature of your business, some businesses may be able to adapt by offering home deliveries, collections or just keeping phone lines and most operations open via staff working from home. We can help to spread the message more widely and may set up a specific page on our website for this purpose
Impact - we are keen to monitor the economic impact, in order to feed back to local and national government and lobby for the support you need whilst the nation progresses through this situation over the coming months. Please do share with us information and business impact, so that we can develop support mechanisms appropriately.
Volunteer Cornwall, based on Newham are appealing to volunteers who may be able to help vulnerable people and have a 'flu friends' project. Please click on the link below:
https://www.volunteercornwall.org.uk/22-news/392-coronavirus-can-you-help
Anything else – please let us know if there is anything we can do to support you