Rhoda Mary Shipyard is Faithfully Recreating Famous Cornish Cutter
Thursday 20th February, 2020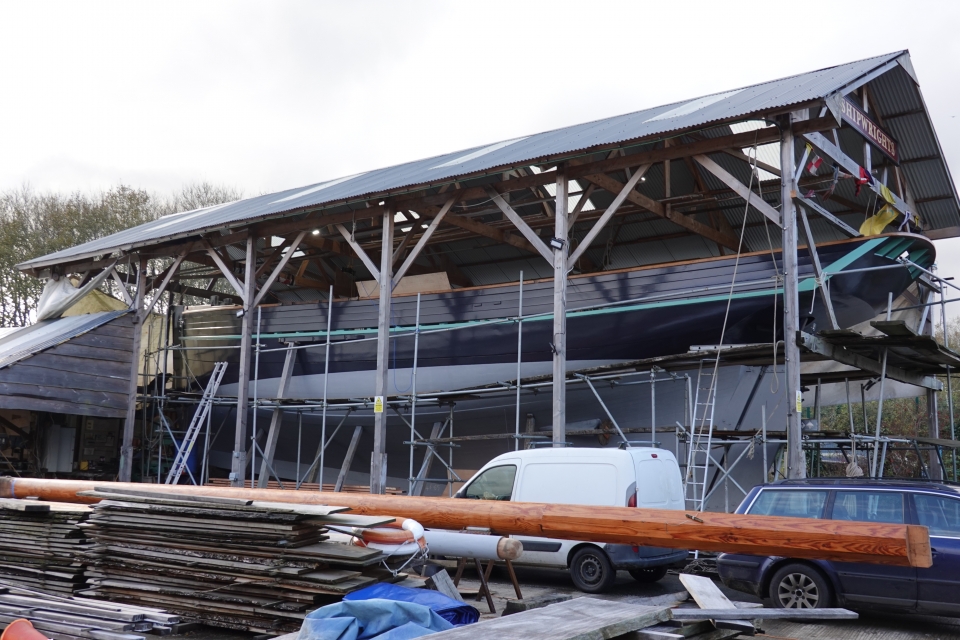 The Rhoda Mary Shipyard at Newham & The Port of Truro is a hive of activity as the team of experienced shipwrights and talented apprentices work to make an exciting seafaring project ready to take to the waves.
The aim of the programme of work at Newham is to faithfully recreate one of the longest serving and best documented of the Cornish cutters, the Vincent, a vessel built in 1852 for the Vincent family in St Mawes.
The 21st Century version of the vessel is named Pellew in honour of local hero Edward Pellew, famed as a great British frigate captain during the Napoleonic wars and is due to be launched into the water at Newham from around 9am on February 29th.
A huge crane will be constructed to move the cutter safely from the shipyard into the water before 18 tonnes of ballast is loaded onto the boat ahead of completing seas trials. She will start her sailing season in May. 
The aim for the Pellow is to train new apprentices in how to sail and maintain a cutter while also welcoming paying passengers for exciting chartered voyages on this unique vessel.
Anyone hoping to watch the launch is asked to view the spectacle from Boscawen Field on the Malpas Road side of the river or to view it online with the shipwright team hosting a series of Facebook Live streams throughout the launch day. Once craning has been completed, people are welcome in the yard to view the boat.
For more information, visit https://workingsail.co.uk/ or https://www.facebook.com/WorkingSail/