Recruitment companies fully employed supporting businesses and job seekers
Monday 21st October, 2019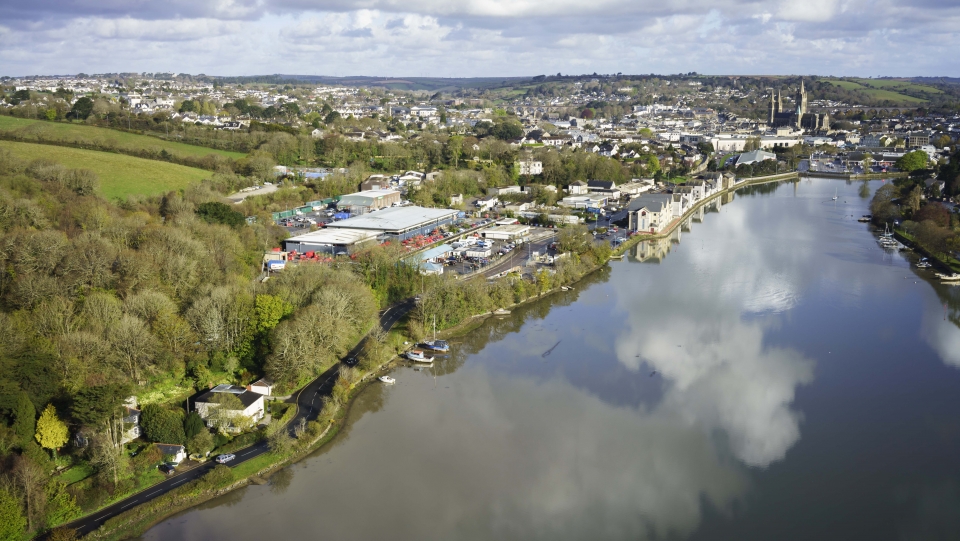 Five recruitment companies, focusing on everything from teaching to finance, are based at Truro's riverside business district, supporting employers and job seekers across the county to find their perfect employment match.
Among them is a global recruitment firm with an office at Newham, which helped thousands of people find permanent and temporary jobs across a number of sectors in the past year alone.
Hays Specialist Recruitment, based at Truro Technology Park, provides specialist employment advice from office support and finance to construction and property. Employing 7,800 staff across 33 countries, the wider Hays team last year placed around 55,000 people into permanent jobs and 182,000 into temporary assignments.
And despite Brexit uncertainty affecting some job hunters, Hays has seen a boost to its construction employment successes.
Richard Horrocks, Hays Business Director based at Newham, said: "We have seen increased cautiousness in prospective candidates considering job changes and there has, therefore, been a reduced number of applicants for advertised posts. This, coupled with a degree of economic uncertainty, has meant there have been fewer permanent job vacancies since the referendum. Despite this, the construction side of our business has gone from strength to strength and with further projects still to launch across the region, demand for site-based construction workers is set to continue.
"We have a broad network of clients, and in-depth understanding of the local and national construction, property and engineering markets. These qualities and assets put our experts in a strong position to help our candidates achieve their career ambitions."
Fellow recruitment company, Trial Balance Consulting has not only seen a boost in recruitment assignments with long established businesses over the past year but has also supported a number of fledgling local businesses to grow. Launched in April 2008, the company provides specialist accountancy and finance recruitment solutions to organisations of all sizes. 
Alex Callister, Managing Director of Trial Balance Consulting, said: "We have seen a notable surge in recruitment assignments across all sectors and throughout the South West - up approximately 40% over the previous year. Interestingly considering the economic uncertainty, organisations across a wide range of sectors appointed us to assist in the recruitment of 'number one' and 'number two' positions, typically commanding salaries between £40-£75,000."
Trial Balance Consulting moved to Newham's Meridian House in September 2015 and now lets part of the building to other businesses, including start-ups.
"We've a wide range of diverse businesses operating from Meridian House, from physiotherapists to financial advisors and event management firms," said Alex. "Most of our tenants are local, single-site businesses with a very local client base."
Hundreds of teachers and teaching assistants are found new employment across Cornwall every month, thanks to Newham's Teaching Personnel. The firm works with 160 schools across the county and has seen demand for their education recruitment services rise across primary, secondary and special educational needs roles.
To keep up with demand, Teaching Personnel also employed a new candidate consultant this summer ahead of its peak recruitment times of November and February.
Verity Wendon, Senior Branch Manager, said: "We are consistently busy all year round, we never really stop working. 
"We offer everything from day-to-day supply teaching, medium-term and longer-term sickness cover which could be from one week to six months, and also maternity roles and permanent roles."