iSightCornwall is celebrating 25 years since first opening the Sight Centre
Thursday 18th July, 2019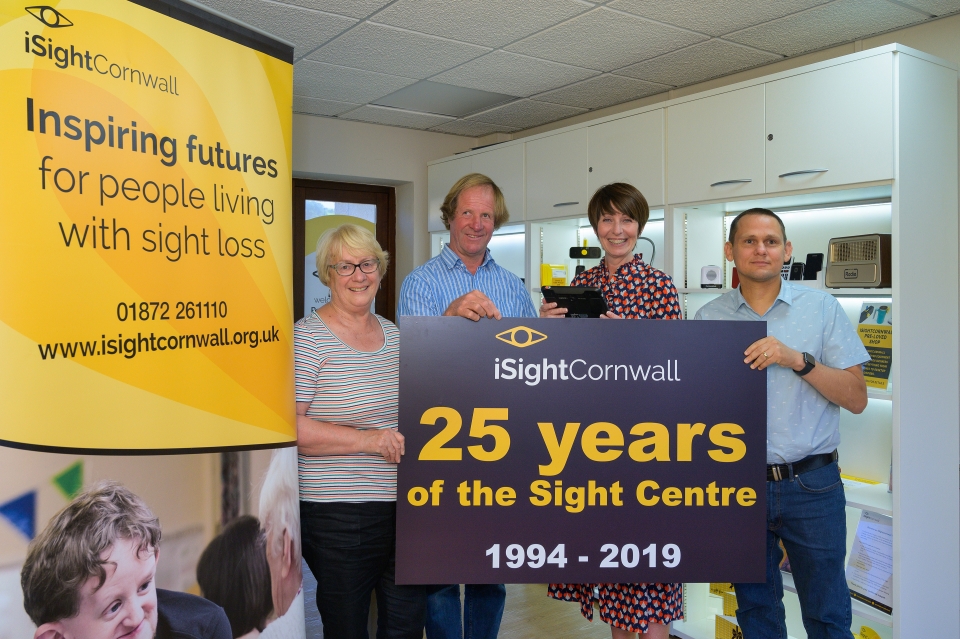 A much loved Cornish charity, which supports people affected by sight loss, has marked a special milestone.
iSightCornwall is celebrating 25 years since first opening the Sight Centre at Newham & The Port of Truro. Established in 1856, it is said to be Cornwall's oldest charity and helps people with sight loss to lead active and independent lives.
Carole Theobald, iSightCornwall Deputy Chief Executive, said: "As Cornwall's oldest charity we have a rich history dating back to 1856 when we were set up to support miners who lost their sight due to the working conditions at the time. Since then we have had several different homes and been known by several different names but the heart of the charity has remained the same – helping people with sight loss to lead active and independent lives. We moved to Newham because we wanted a permanent base for staff and volunteers as well as a place to demonstrate our range of specially adapted tools and aids to support the lives of people with sight loss."
The Sight Centre was officially opened by Princess Anne on June 23 1994 and over the years, iSightCornwall has shared the building with different tenants including the Cornish Talking Newspaper Association and current tenants, Nordic House.
Steve Holyer is a trustee of iSightCornwall and has also been a member of the charity since 1988. He said: "Opening the Sight Centre was a change for the better for the charity. There are a growing number of people with sight loss in Cornwall and the move helped the charity to expand to meet the extra demand for its services. I know from personal experience that being diagnosed with sight loss comes as a huge shock but thanks to iSightCornwall there is always support available for anyone who needs it."
For more information about iSightCornwall and the range of support offered by the charity, visit www.isightcornwall.org.uk.