Emerging creative design agency capitalises on the open workspace at Kernow House
Wednesday 25th October, 2017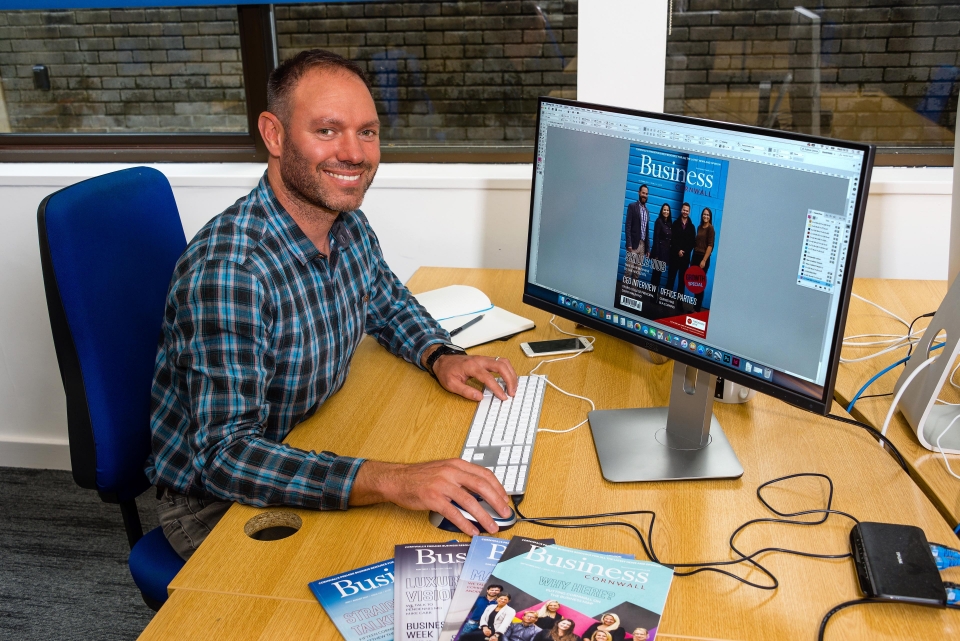 An emerging creative design agency is one of those capitalising on the open workspace at Kernow House.
Hutch Agency was established earlier this year by Rob Coumbe and Alex Graves who brought together their years of media knowledge and expertise to offer clients a full service creative agency. Hutch offer everything from developing brand identities to designing logos, brochures and websites.
"We brought hutch to Newham straight away," said Rob, a former senior editorial designer for a number of south west newspapers and publications including Cornwall Today and Wavelength surf magazine. "We felt that we needed somewhere that would give us the space to grow and we found it here."
Rob added that there were a number of benefits to having hutch based at the Our Distrikt open workspace in Newham, from high speed internet access to networking opportunities.
"It is great being able to work alongside other businesses in the Cornish creative industry and we have even been able to partner with them on certain projects," he said. "There is so much space that we are also able to bring in specialist collaborators to support our work and being based here is really good value for money."
Hutch works with a number of organisations throughout the south west and London including Business Cornwall and Cornwall Air Ambulance.
"Everything is going really well for hutch and we have been really fortunate that a lot of clients have come to us through word of mouth and trust in us to use our years of brand and design experience to provide them with a good service," said Rob.
"We just want to keep growing and we believe that Newham is the perfect place to do this."
For more information about hutch, visit www.hutchagency.co.uk.