Skinner's and the environment
Thursday 23rd May, 2019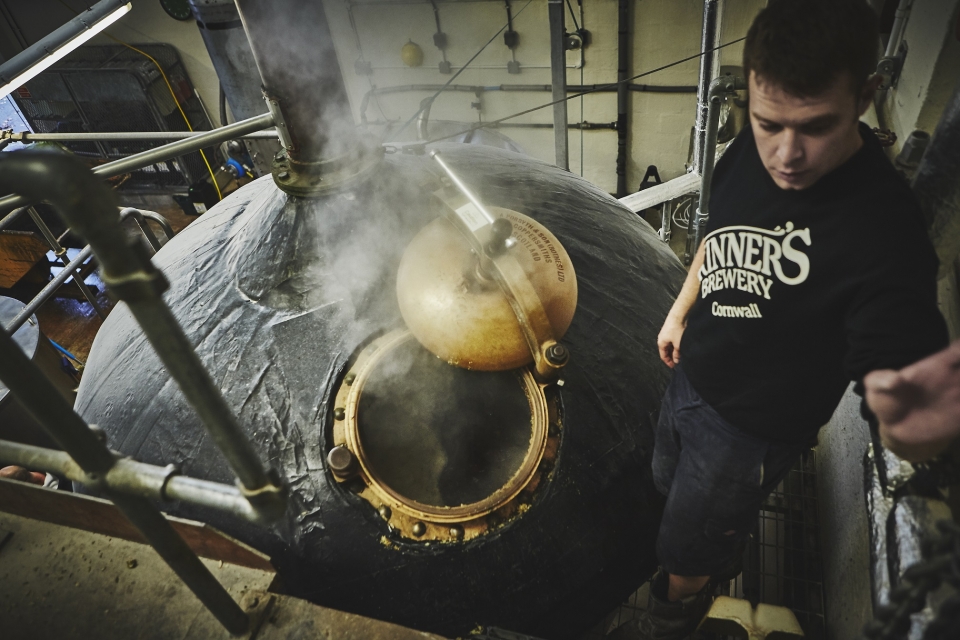 Did you know that Newham is home to a community-minded brewer of award winning beers? The riverside business district has been home to Skinner's Brewery since it was established by Steve Skinner in 1997. And alongside a bar-full of delicious drinks from Porthleven and Lushingtons to the well-known Betty Stoggs, Skinner's is also dedicated to producing beer that is better for the environment. So this bank holiday, enjoy a glass of beer from Newham-based Skinner's and know that you are supporting a local business, as well as the environment. 
Here are just a few developments Skinner's has made to improve performance when it comes to the planet…
Circular economy
Simply put this means getting the most of our resources. We do this by minimising what we throw away – by putting things we've finished with to another use. For us this means sending our spent grain and hops to local farmers to feed cattle. When it comes to the beer spillages, old yeast and sediment, the farmers also spread it on their fields to help put more nutrients back into the land – we think it smells a bit better than slurry too!
Reducing plastics and deliveries
Now the brewery's a bit bigger we're planning to get everything delivered in bulk – it means we'll be using less plastic sacks! In fact we're aiming to get rid of 25,000 plastics bags each year by getting our malt delivered by tanker and then storing it in malt silos. It will result in no packaging and will halve the number of deliveries made to the brewery. We've also managed to make our own deliveries more efficient reducing the miles we drive by 10% too!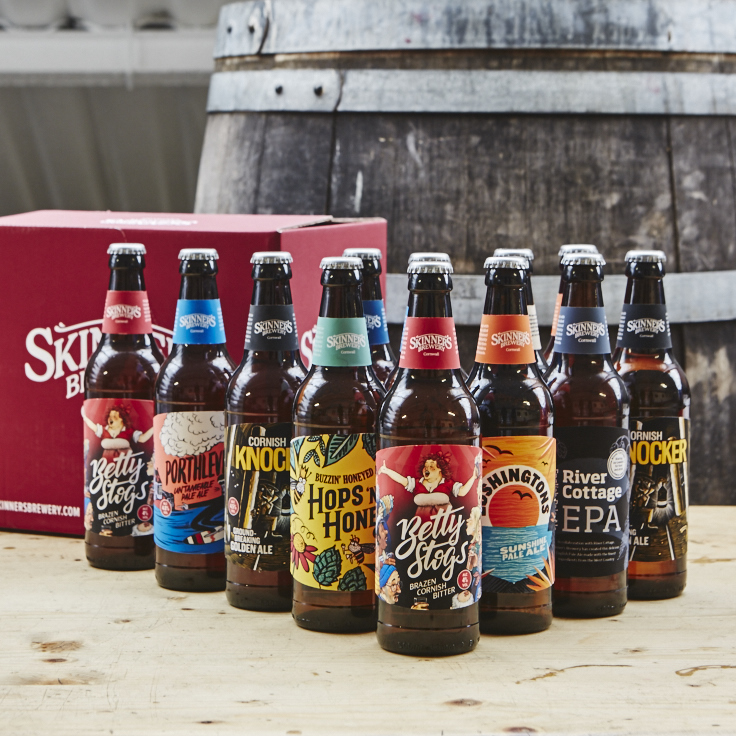 Less water wastage
Water is precious – without it there would be no beer! It's exactly why we're fanatical about reducing the amount of water we use here at the brewery. We're making good progress too – the British Beer and Pub Association (BBPA) advise breweries to reduce water consumption to less than four litres per one litre of beer brewed. Skinner's is well ahead of that, using just 2.5 litres of water in total to per one litre of beer produced and that includes the litre you can drink!
Recyclable bottles and sustainable packaging
Our bottles are 100% recyclable and contain 45% recycled material. This year we looked into the amount of energy it takes to produce the bottles we use to make sure this process wasn't wasteful. And we don't use lots of plastic packaging either. We know the problem that plastic wrapping can cause for wildlife in the seas – especially around Cornwall. So as a proud supporter of Surfers Against Sewage, we package our bottles in biodegradable cardboard made using water-based ink.
Reducing single-use plastics
We're currently working with Tevi – a partnership between the University of Exeter, Cornwall Council, Cornwall Wildlife Trust and the Cornwall Development Company to help us reduce what plastic we do use. They're helping us to find alternatives to the tape used to seal our boxes. When it comes to single-use plastic festival cups, we're reducing those too. We're making each cup reusable so you can refill them with our beautiful beer again and again!
Energy-efficient electricity
Remember we said about the small tweaks making a big difference? Well over the last year we replaced all our lighting in the main brewery with low energy LEDs. This means that overall this year we've already reduced our electricity consumption by 15%. If only we could work out how to make electricity from beer – we'd have an endless supply!
So as you can see we've come a long way but we're not finished yet – there's always more work we can do to help make a cleaner planet and a better brew.
If you'd like to find out what we're up to, then pop by! Find out more about our brewery tours, they're a great chance to watch us at work and find out what goes on behind the scenes at Skinner's, not to mention you can try a pint or two of your favourite Skinner's brews fresh from the tap!