Find the experts and make your money go further
Friday 22nd February, 2019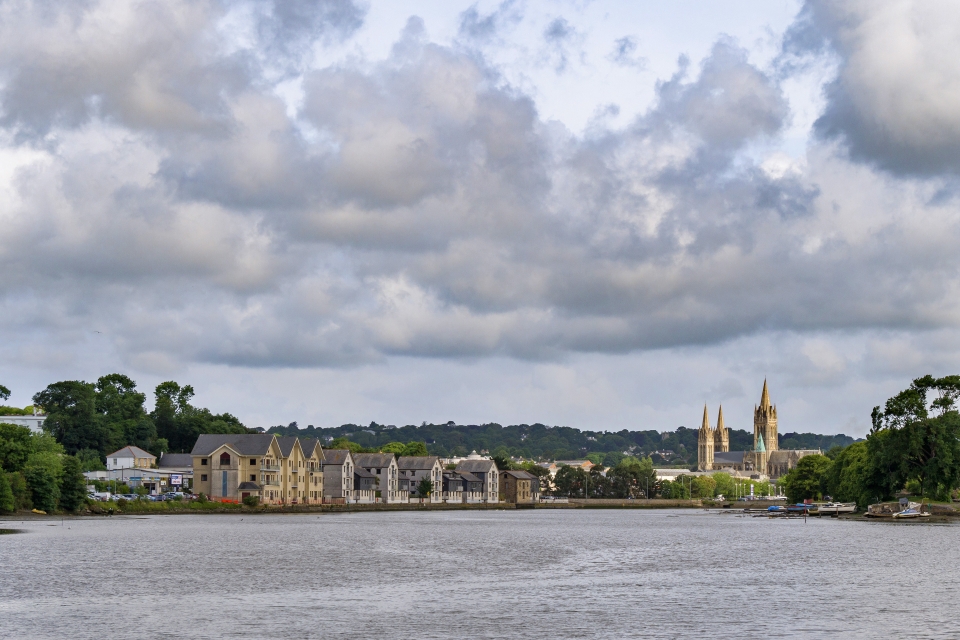 The festive break seems like a distant memory; the weather is bleak and your bank balance is looking far from healthy. Luckily, when it comes to money, Newham & The Port of Truro is home to a range of financial and accountancy firms ready to help get your cash working for you in 2019.  
The riverside business district has a dedicated finance and accountancy quarter with everything from independent firms to international companies all able to offer support and advice to people wanting to get the most out of their hard earned cash.
Bishop Fleming is a dynamic UK accountancy firm with offices spanning across the South West, from Worcester down to Newham in the heart of Truro.  
The firm, which delivers audit, accounting, tax and advisory services to businesses and private wealth advice to individuals, is now the 29th largest firm in the UK by turnover and is ranked 26th in the Sunday Times Top 100 Best Companies to Work For. This is the highest placed professional services firm in the South West. 
Bishop Fleming was founded in 1919 and is currently celebrating its centenary year with a 12-month campaign where they have pledged to raise £100,000 for local causes and charities. The campaign will bring together firm wide, regional, sector, client and employee activities. The firm has recently been announced as title sponsors of the Bath Half Marathon taking place in March with four Truro staff members among the 112 Bishop Fleming runners taking part to raise funds for charities.
Other activities that the Truro office have in the pipeline include their annual professional sports quiz and taking part in the National and Yorkshire Three Peaks Challenge, all of which will be raising funds for Cornwall Air Ambulance, their nominated charity of the year. 
Key Currency Ltd carries out international money transfers for both individuals and businesses. Converting money into different currencies and sending it abroad, a typical example of a customer would be someone buying a property in foreign climes or a business paying invoices in another currency. 
With staff on hand at Newham as well as further afield with offices in Spain, the team has an in-depth knowledge of a range of currency markets. And this mix of local staff with international monetary skills, allows them to offer a top service.
RRL is a leading firm of Chartered Accountants and Chartered Tax Advisers based in Cornwall. The organisation offers a range of services from accounts and audit to taxation, grants services and probate. As well as investing in its clients, RRL is also dedicated to its team, a passion that has been highlighted with a shortlisting for the Employer of the Year in the South West FSB Celebrating Small Business Awards.
RRL Partner Nick Skerratt was delighted with the firm's nomination, saying: "We have put a lot of focus over the last few years on investing in the development of our staff and fostering a culture in which people feel valued. It is fantastic to receive recognition from a regional award and to be shortlisted as one of the best employers in the South West."
Worldwide Financial Planning helps you make the right decisions to ensure your financial future. Whether that's support with a mortgage, investments, a pension, or a combination of all three, its team of trusted independent financial advisers are on hand to help.
With over 20 years' experience of working with high net worth individuals, WFP offers a range of products and services that suit you, your investment profile and your aspirations. Mortgages are also a speciality and the team can offer clear and concise support for everything from first-time buyers to those looking to secure a buy-to-let mortgage.