Tax Expert Joins RRL
Wednesday 13th February, 2019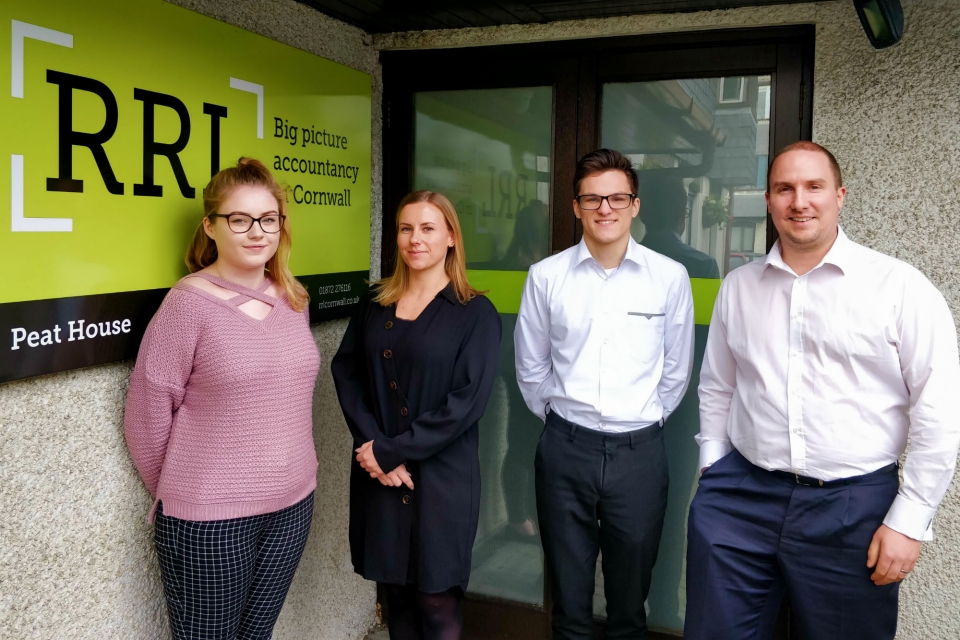 RRL, a leading independent firm of Chartered Accountants and Chartered Tax Advisers based in Cornwall has announced the addition of Chartered Tax Adviser Amy Hookway to their team as Tax Compliance Manager.
Originally from Cornwall, Amy began her career in the county, studying for her Association of Taxation Technicians (ATT) qualifications, before moving to London to pursue a career as a Chartered Tax Adviser (CTA). She returned to Cornwall in 2018, and will now head up RRL's tax compliance services.
Explaining what had attracted her to joining RRL, Amy said that "I was very impressed with RRL's tax services offering and I am really pleased to have joined such a prominent firm in Cornwall. RRL has an excellent reputation for supporting the development of their staff, and everyone has been very welcoming since I started."
Tax Partner Steve Maggs: "I am delighted to be able to welcome Amy to the team, and I am sure that she will thrive here at the firm. It is great to be able to add another CTA to the team, as tax is something that the firm specialises in and Amy's expertise will only further strengthen our offering to clients."
The firm has also recently bolstered its apprentice numbers with the addition of Liam Mavers as a Tax Assistant Apprentice and Brittany Falconer as an Accounts Assistant Apprentice. Liam will be studying for his ATT qualification, while Brittany will be training to attain her AAT certification and become an Accounts Technician. RRL's apprenticeship scheme has developed an excellent reputation, with the firm named as Employer of the Year at the 2018 Cornwall Apprenticeship awards.
Explaining the importance of consulting with experienced tax advisers, Steve Maggs said: "Due to the specialised nature of taxation, I would always recommend that anyone who is seeking help or guidance in relation to their tax affairs should get in touch with a Chartered Tax Adviser, to ensure that they are receiving the highest quality of advice available."
Chartered Tax Adviser (CTA) is the premier UK qualification for those engaged in advising on tax and is awarded only after an individual has proved themselves through a combination of examinations and practical experience.
For further information on RRL, please visit their website http://www.rrlcornwall.co.uk/