Free recording sessions at the Parlour help musicians reach new audiences
Friday 11th January, 2019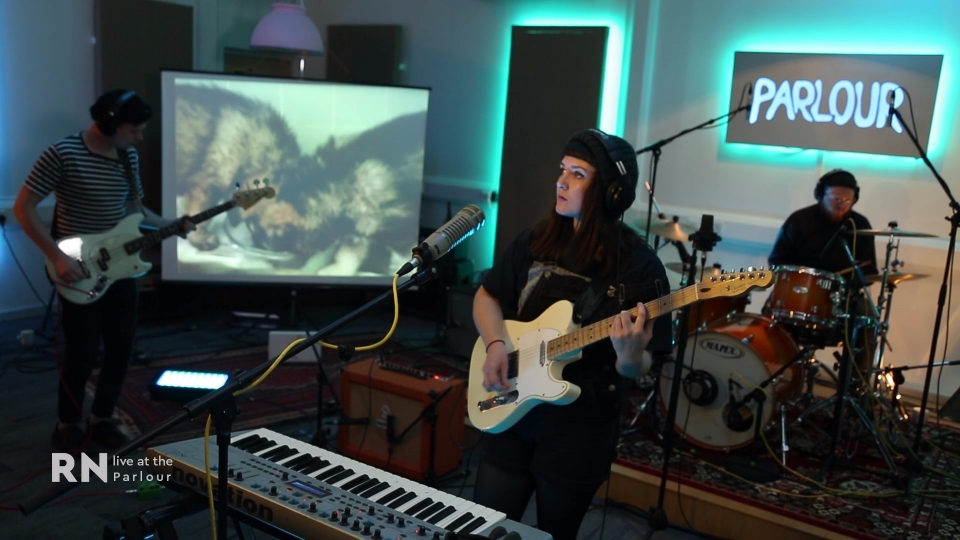 International music distribution service RouteNote is offering to give Cornish artists a priceless chance to have their music heard by a worldwide audience.
The company, which moved to the riverside business district at the end of 2016, works with top streaming services including iTunes and Spotify to share millions of tracks worldwide. 
As part of its passion for working in Cornwall and supporting those who live here, RouteNote has also launched regular free recording opportunities in its purpose-built studio, called the Parlour.
The RouteNote Sessions are held every week with a melting pot of different musical styles taking to the studio to have their work recorded. Falmouth University students are among those who have taken up the exciting opportunity. 
Each session is recorded and uploaded to a special YouTube channel with a few of the RouteNote Sessions videos already watched by around 20,000 music fans. Each recording is also posted by RouteNote on its social media platforms with the musicians able to use the videos for their own promotion.
Ed Pipkin, content operative for RouteNote and the sessions' coordinator, said: "Due to the nature of the industry, our user base is international and therefore we have rarely reached out to local artists.
"It is incredibly exciting to be able to offer this to Cornish musicians, there is a fantastic music scene in the county and I am proud to be involved in helping to showcase their talents to a much wider fan base.
"As the popularity and awareness of the RouteNote Sessions grow, we expect the video views to grow as well."
He added that the audio is also distributed to over 20 different streaming platforms including Spotify, iTunes, Deezer, Googleplay, Amazon Music and more, generating revenue for the artists.
"As part of our mission statement, we also want to use the live sessions to make Cornwall a more attractive place for touring artists to visit," he said. "This would help the local venues and artists as well as improving the Cornish music scene."
The company created its own studio space at its building on Gas Hill, Newham, allowing the team to offer recording sessions to musical acts based across Cornwall.
"The studio is a superb facility and we wouldn't be able to offer these sessions if we weren't based here at Newham where we have the space to develop," sad Ed. "We set the scene using our versatile studio to seamlessly blend with the style and aesthetics of each performer.
"Also, being in such a central spot, close to the city centre, means it is easier for musicians to travel to us for their recording sessions."
For more information and to get involved in the RouteNote Sessions, email routenotesessions@gmail.com.
All the sessions are free to watch and listen to and can be found at – 
www.facebook.com/RouteNoteSessions
www.youtube.com/channel/UCRtCGrtDJX9z3pZbKBjGbMw
https://open.spotify.com/artist/1Ng7Qb0uYKw7jOyNOerrpT?si=DmgdchPbTy6aTOiXrMt-5w
https://itunes.apple.com/gb/artist/routenote-sessions/1436159018