Truro and Newham Businesses Clean Up the City's Streets
Tuesday 6th November, 2018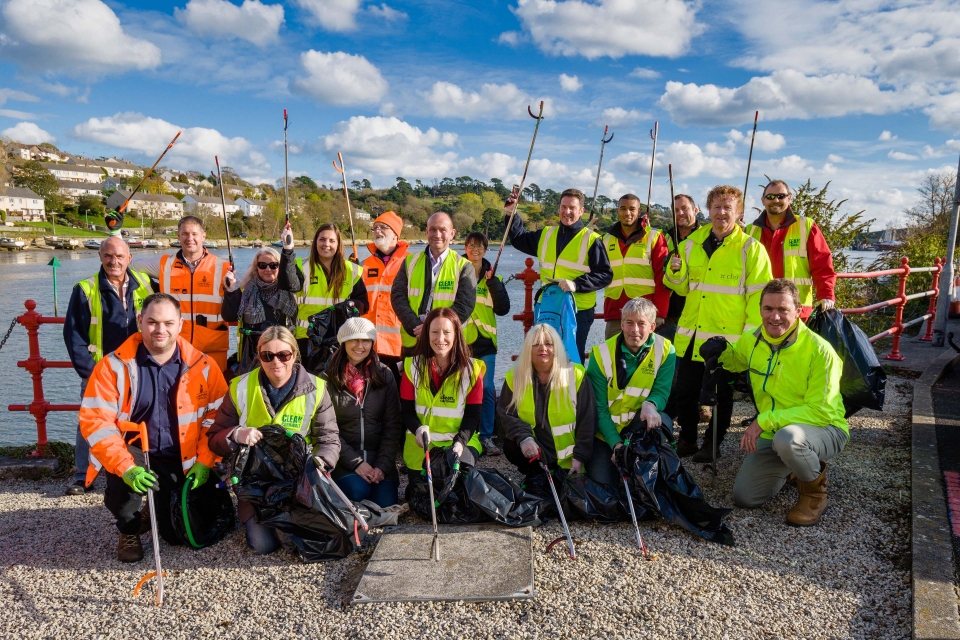 Businesses from Truro and Newham, along with local residents, came together last week to help spruce up the city's streets as part of a four-day clean up.
This second Truro City Clean Up, organized by Truro BID, took place last Wednesday to Saturday. Truro BID, along with Newham BID, 19 businesses and several community groups including NBCA Malabar, Malpas Road, Rosedale, Tregurra and Penair joined forces to encourage local pride by cleaning, tidying and litter picking. 
In total seventy bags of rubbish were collected in the city, Newham Business Park and in nearby housing estates, along with a microwave, a hub cap, and tyres. Volunteers gave some TLC to spots around the city centre by cleaning bus stops and removing graffiti. 
Less rubbish was collected last week than during the first City Clean Up Week, held in April this year, where more than 250 bags of rubbish were collected.
Truro BID Manager, Alun Jones said: 'The City Clean Up shows how the community and businesses are working together to create a place where we have a sense of pride. Despite running a smaller scale event for our second City Clean Up we noticed that there was a marked difference in the amount of rubbish that actually needed collecting this time.
"We're delighted so many businesses took part including Uneeka, Anytime Fitness, Pennyworths, Stephens Scown LLP, Tesco, City Road Vets, Merchant House and Tracey Docktree.  Newham business Enterprise Rent-A-Car also donated a vehicle for the Clean Up team to use throughout the four day event. Thanks to everyone involved, including Clean Cornwall who provided the litter pick equipment, and Wilko and Malletts Home Hardware who donated extra bin bags."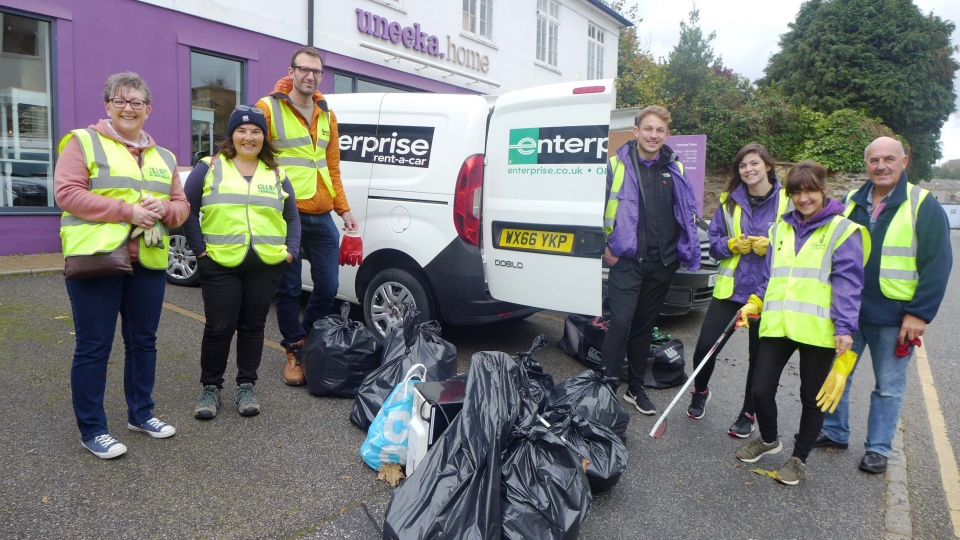 Last Friday, staff from businesses across Newham & The Port of Truro volunteered their time to help clean up the riverside business district with around 20 people picking litter. Firms including Cornish Mutual, RRL Cornwall, TMS Environmental, BLS Estates, Vickery Holman, Biffa and World Wide Financial Planning, along with Local Volunteer Community Leader Paul Caruana, the Truro's Mayor, Cllr Lindsay Southcombe, the Newham BID Manager and Sian Knights from Truro BID took to the streets to lend a hand.  
Mel Richardson, BID Manager for Newham, said: "We have over 100 businesses based here and there is a real community feel between them. It was great to see so many people take the time to come together for the litter pick and to make a difference which will benefit themselves and all of our customers and visitors.
"This is the first time Truro and Newham BIDs have worked closely together on an event, and I believe it has been a great networking opportunity as well as a way to bring the two thriving business groups closer together."
Tanya Blackman from the locally based Kartha Commercial Cleaning Company said about the City Clean Up: "This is the second time that we have been involved in cleaning our city centre bus stops and making them shine. We care passionately about the local environment so were pleased to be able to remove graffiti on our welcome signage".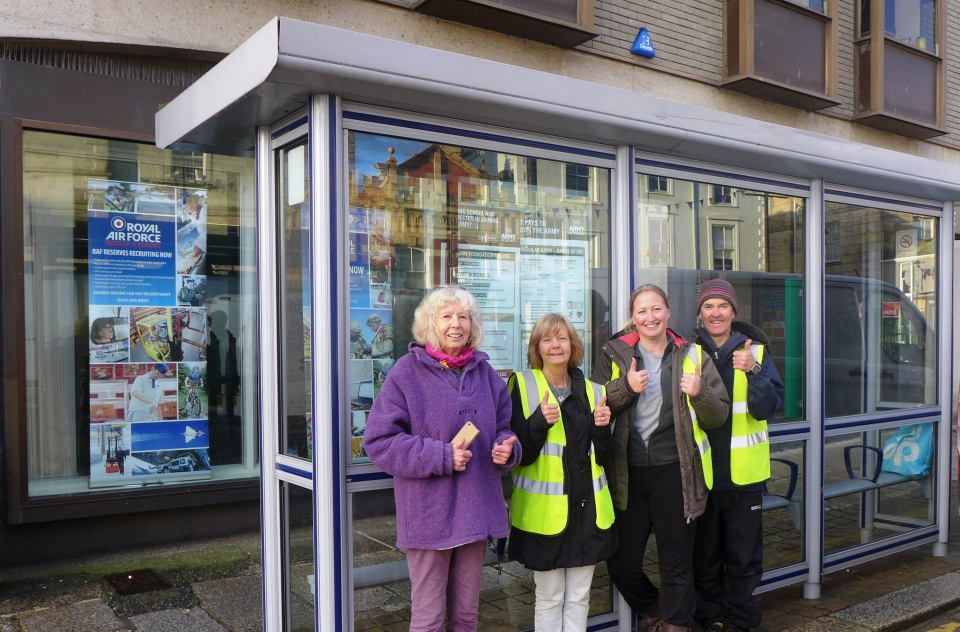 Local Volunteer Community Leader Paul Caruana added: "I believe that we are significantly making a difference in reducing the amount of litter and changing attitudes and behaviours. The Community Groups really enjoy their litter picks and that 'feel good factor' of caring and bonding with fellow residents."
Truro BID, which also helps to improve the city's environment by part funding the floral hanging baskets each summer, is planning another City Clean Up for next spring.