RRL Opens New Office in Penzance
Friday 25th May, 2018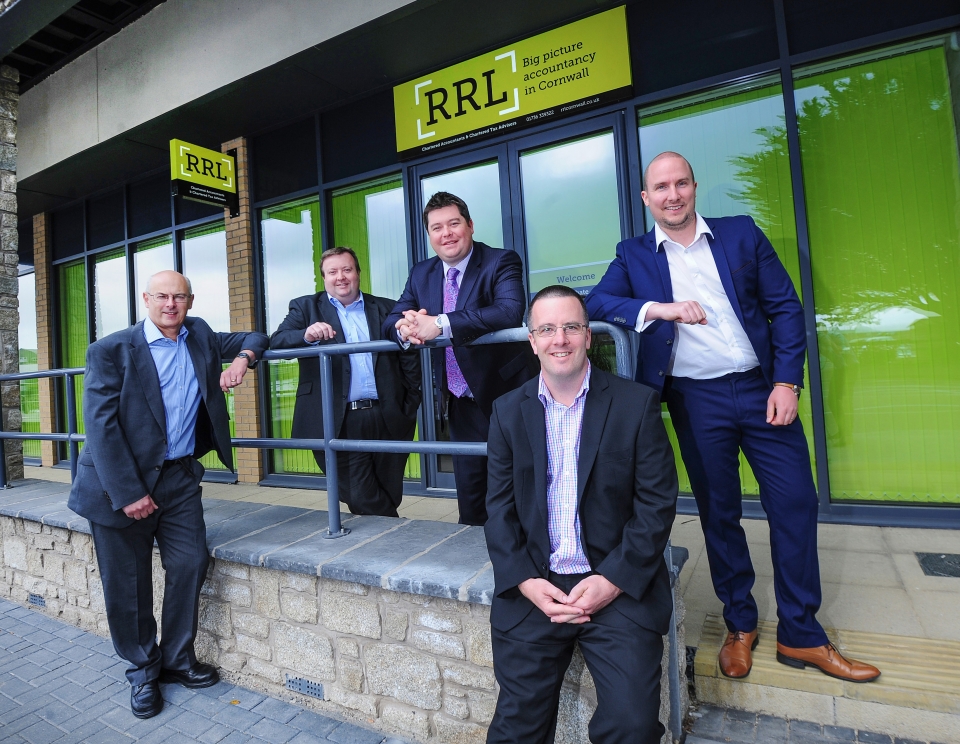 Newham based Chartered Accountants and Chartered Tax Advisers RRL have this week opened a new office in Penzance. 
RRL has an ever-growing client base in West Cornwall and is aiming to continue forging strong links with businesses in the area. The addition of a new Penzance office will make face-to-face meetings more convenient for clients based in the area who will be able to meet with Partners and Associates from across the firm. Located on Wharf Road, the office will be the permanent location of RRL's Probate team, whilst also offering the firm's specialist accounts and tax services. 
Partner Nick Skerratt said: "Mark Williams and myself are both from the Penzance area, so it has always been an ambition of ours to have a permanent home for RRL in this part of Cornwall. It will allow our Probate team to work more closely with our sister firm jBwills Limited and make meetings more convenient for clients that are based in the area.
"This is a great moment for RRL and is the culmination of years of work to expand the firm into Penzance. I am very proud to be a part of the group of Partners driving forward our vision for a modern firm focused on delivering added value for our clients. 2018 is shaping up to be a big year for RRL with our rebrand now complete, reflecting a fresh, more modern outlook."
The firm's partners took the decision to undergo a rebrand last year, with a name change, fresh visual look and a brand new website all launched this year. 
Tax Partner Steve Maggs said: "The opening of the new Penzance office represents the final piece of the rebrand, and I am incredibly pleased with the direction the firm is heading in. RRL has been going from strength to strength in recent years, most notably receiving recognition by being shortlisted for a national award in the prestigious 2018 Tolley's Taxation Awards. 
"I believe that RRL's tax services are pre-eminent in Cornwall and the opening of a new office in Penzance will allow us to help even more Cornish businesses ensure that an increasingly complex tax system can work for them. Everyone in the firm is very excited about the opportunities the new office will open up."
For further information on RRL, please visit their website: http://www.rrlcornwall.co.uk/