A Newham business is celebrating with a new name and exciting expansion plans
Monday 19th February, 2018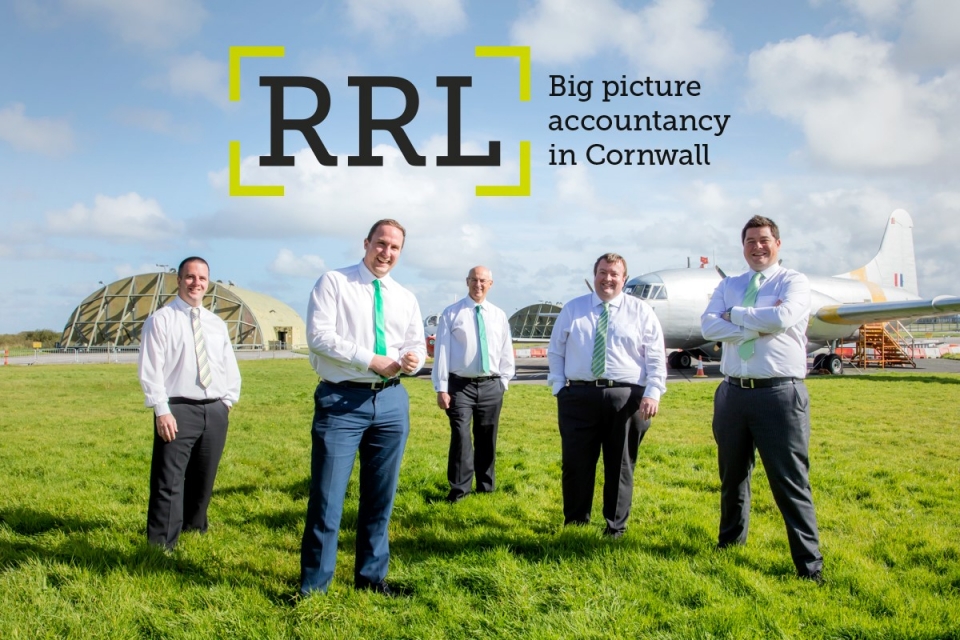 A Newham business is celebrating with a new name and exciting expansion plans.
Chartered Accountants and Chartered Tax Advisers Robinson Reed Layton is now known as RRL.  
The rebrand marks a new chapter in the firm's long history, which includes a new visual look, replacing the previous logo with a bolder, brighter image to better reflect the business now and in to the future.
And RRL is set for further growth throughout 2018, with the opening of a new office in Penzance this spring.
The long-established firm advises clients large and small throughout the county and is the only Cornish Chartered Accountancy firm to offer a high level of expertise in both tax consultancy services and probate. The firm based at Truro's riverside business district is passionate about its people and has created a team of highly skilled accountants and tax advisers including a number of young rising stars – and some who made it on to Cornwall's '30 under 30' list. 
Partner Nick Skerratt, said: "We know what it's like to grow a business in Cornwall; all the challenges businesses face being based in a predominantly rural area, it's unlike any other part of the South West. 
"The firm will continue to bring its friendly service, expertise and added value to all of our clients but this rebrand signals a change in our culture, reflects our growth plans and gives us a fresh new look as a modern forward-looking business."
For more information, visit http://www.rrlcornwall.co.uk/