Building firm Cathedral Builders return to Newham
Thursday 21st April, 2022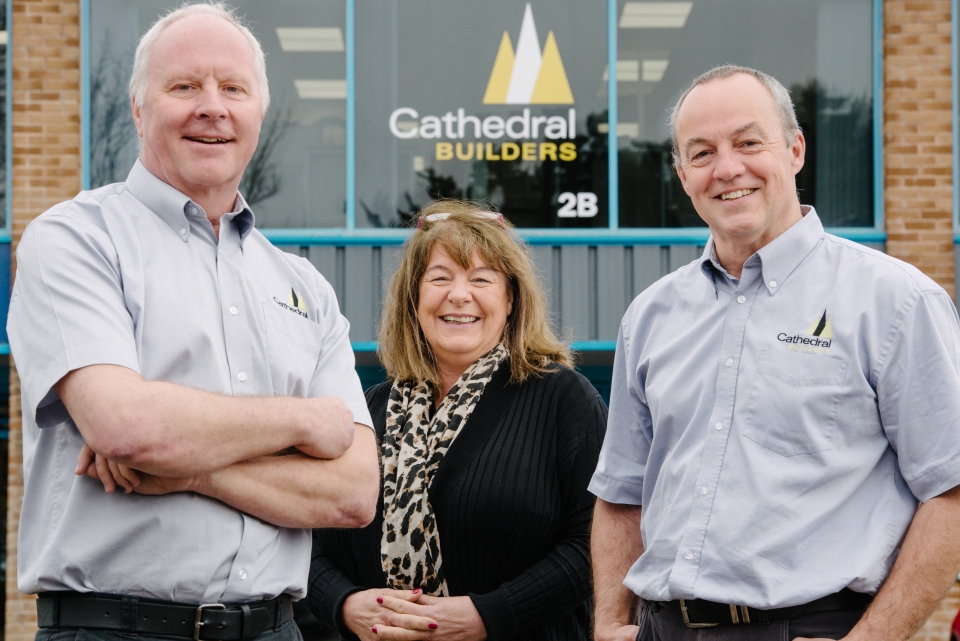 A building firm responsible for a series of high-profile projects across Cornwall has returned to Newham.
Cathedral Builders has vast experience working on many prestigious coastal homes, as well as properties owned by the National Trust, English Heritage, Duchy of Cornwall, the Youth Hostel Association and many churches for the Diocese of Cornwall.
The company, established in Threemilestone in 1996, originally moved to Newham in 2016 before the chance came up to develop some commercial property in Redruth.
Cathedral Builders relocated to the town in 2018 to work on their own commercial development project, consisting of two office units and five industrial units. The successful completion of this development meant Cathedral Builders could move back to Truro.
Directors Clive Trethewey and Robin Gulliford were keen to be back in a city centre location.
"We wanted somewhere with great access and opportunities to make contacts with nearby firms, well suited to our trade," said Clive. "Riverside House in Newham met all our needs, with competitive flexible rental terms," he added. "We're all looking forward to the facilities that Newham and Truro can provide."
Cathedral Builders, which employs 26 people to cover most of the trades in the construction industry, plus three office staff, moved into their new base earlier this month.
Accounts manager Cathy Cadby said the team was already settling in well to their new workplace.
"It's lovely, really lovely," she said. "We even have river glimpses! The offices are really bright and everyone around here is so friendly.
"The move went well and we're gradually getting everything set up. The pictures are up on the wall, put it that way."
Cathedral Builders cover a wide range of the construction sector, including residential, commercial, industrial and conservation.
Projects have included some striking contemporary builds in the county, as well as Grade II-listed historic buildings.
Currently, the team at Cathedral Builders, developing a reputation as one of the South West's go-to construction firms, are working on a number of residential properties on the Roseland Peninsular, Portmellon and on an agricultural development at Praze, near Camborne.
The firm is also negotiating a large commercial redevelopment project on the outskirts of Truro.
Cathy said: "We've certainly got a full workload, going right through to the end of this year. It's definitely an exciting time for us."
To find out more, see cathedralbuilders.co.uk.