Newham based charity St Petrocs have raised more than £100,000 to help people who are homeless
Wednesday 9th February, 2022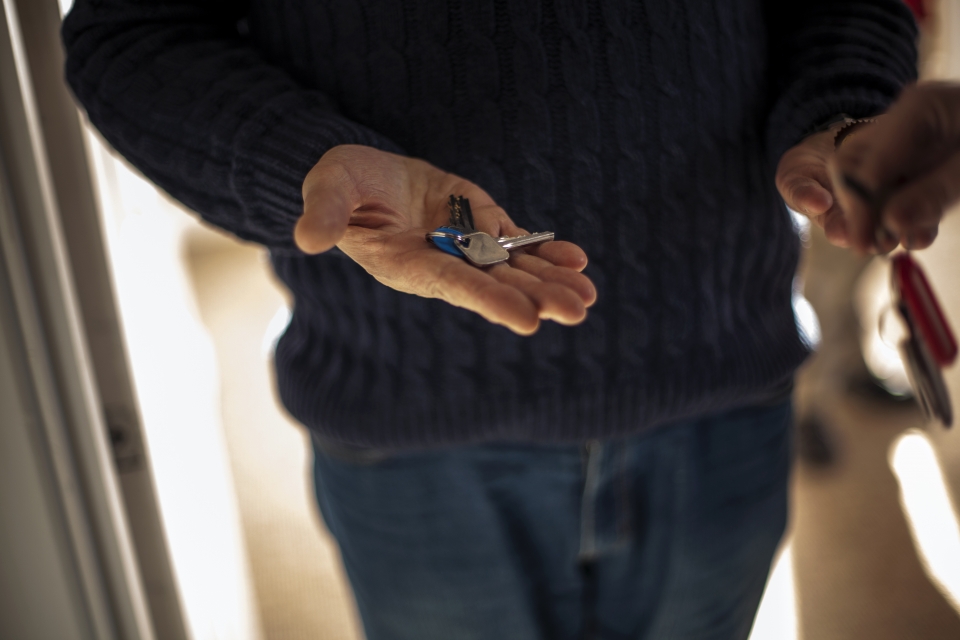 Kind-hearted individuals, businesses and organisations have raised more than £100,000 to help those who find themselves homeless this winter. 
St Petrocs launched its Winter Appeal in December, an annual fund-raising mission to provide accommodation and support for people in Cornwall during the coldest months of the year. 
Since then, staff and volunteers at the charity, which has its administrative office in Newham Road, say they have been overwhelmed by the generosity shown by local fundraisers. 
Today, St Petrocs is calling for help with the final push to meet its £150,000 Winter Appeal target by the end of February. 
"What we've raised so far is amazing," said Lois Wild, from St Petrocs' fundraising and communications team. "We are always so grateful to the community of Cornwall. We quite simply couldn't do what we do without their support. It keeps us all going and gives us such a boost." 
St Petrocs' Winter Appeal aims to provide much-needed services to people who are often at their most vulnerable and have nowhere else to turn. 
In October 2021 alone, the charity saw 101 people who had slept rough in Cornwall at some point that month. 
The money raised in the appeal goes towards providing emergency support and accommodation, including rooms in hotels and B&Bs across Cornwall. Once in the emergency accommodation, St Petrocs work with individuals to find more sustainable housing.
In addition, the charity is growing its residential services in response to the lack of secure housing in Cornwall and can now provide accommodation for 145 people experiencing homelessness.
"It's really hard at the moment because there is not a lot of accommodation out there," said Lois. "We are running at full capacity pretty much all of the time and there is an unprecedented need for the work we are doing at the moment." 
Despite difficult circumstances, the charity is making a real difference. 
Their goal is to provide the support and time people need to find a permanent route out of homelessness.  
As well as emergency provision, St Petrocs offer longer term supported accommodation and the chance for residents to engage with training and employment opportunities.
One success story is Tim. Cornwall born and raised, Tim was sofa surfing after leaving home and was facing the prospect of sleeping on the streets. 
His sister phoned St Petrocs and helped him set up an assessment. Tim spoke to someone from St Petrocs and they placed him in emergency accommodation. 
Just having a proper bed to sleep in was a treat for him. He said: "It's crazy how much you miss a bed. My first night in a proper bed after five weeks was amazing!" 
Tim recently moved into a supported accommodation flat in the Falmouth/Penryn area and is now hoping to find a steady job. 
"All of this only happens because people are so generous," said Lois. "We're now just looking to make that final push to reach our target. Anything that business and organisations can do would be fantastic." 
To help, you can apply for an appeal pack on behalf of a church, community organisation, business or group. Donations can be made and downloadable resources are available at www.stpetrocs.org.uk.