Truro Recycling Centre showcases their boat dismantling service
Wednesday 9th February, 2022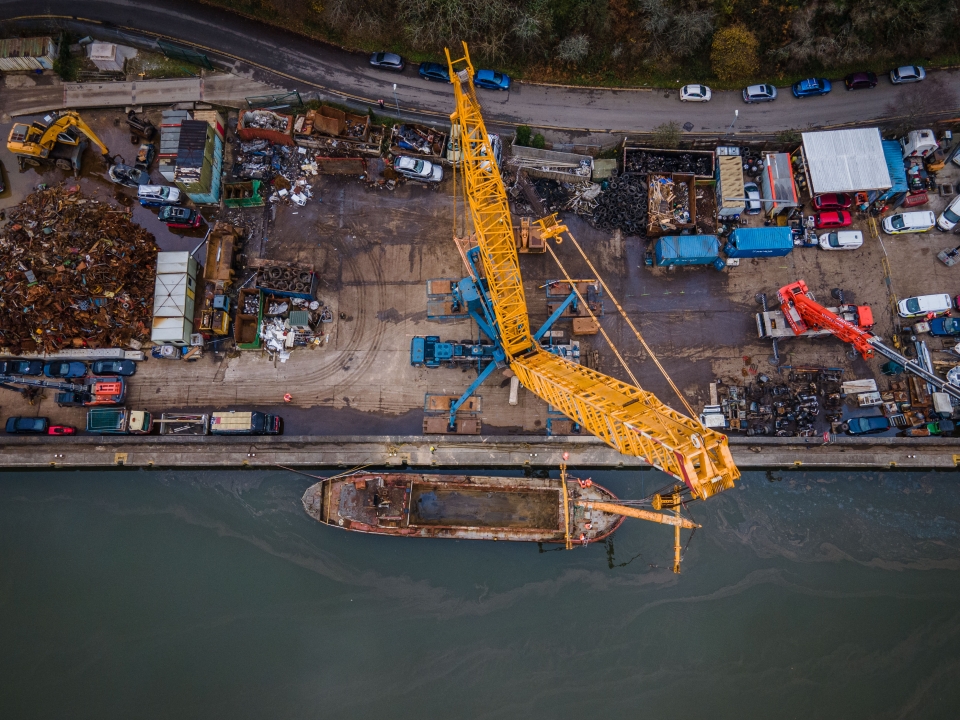 The work done by Cornwall's only boat dismantling service has been showcased in a new video.
The footage, filmed at Truro Recycling Centre, reveals the processes that go in to taking apart huge vessels, destined for the scrapyard.
Roman Drew, manager at the site in Lighterage Quay, Newham, says their boat dismantling service has never been so busy.
The Newham business is the only scrapyard in Cornwall licensed to recycle old boats – everything from Newlyn fishing trawlers to private boats. They can dismantle vessels up to 500 tonnes. The latest project was a sand dredger from Padstow.
"The last year has been the busiest we've had since we launched about three years ago," said Roman, who is booked to give a talk next week at the South West Regional Ports Association on the work Truro Recycling Centre does.
"It's great because we're getting a bit more noticed for the work we do."
The recent footage, filmed by SW Productions, shows the boat dismantling team – plus an astonishing array of lifting equipment - tackling a Newlyn fishing trawler.
To find out more, see Truro Recycling and watch the video of the boat dismantling service here.