A global music distribution company has nearly doubled its staff thanks to the increasing demand for the firms services
Monday 17th January, 2022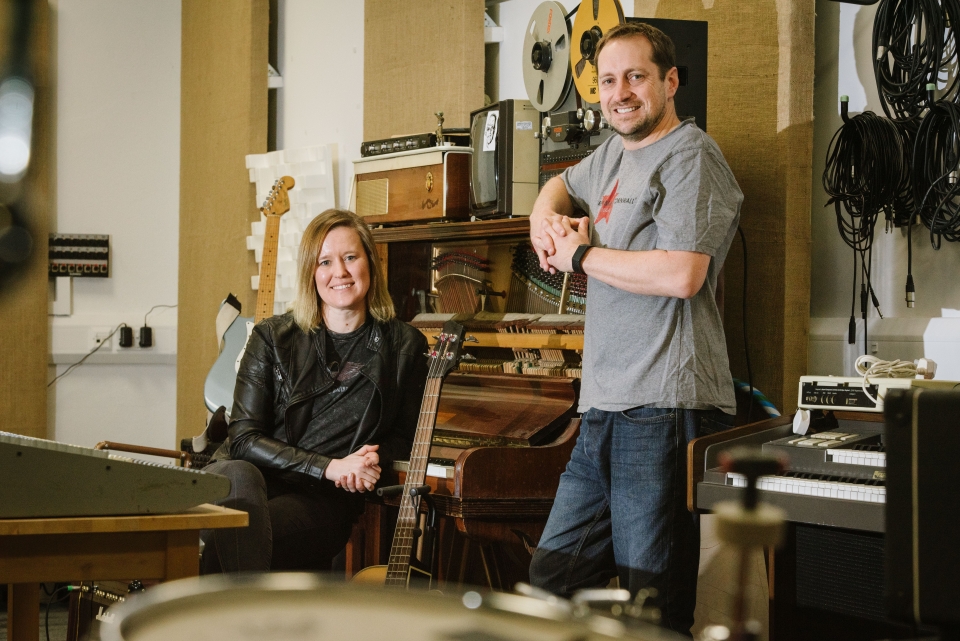 A global music distribution company is striking a chord with talented creatives looking for a great place to work.
The number of staff at RouteNote, based in Newham, has nearly doubled in the past year, thanks to increasing demand for the tech firm's services – but also because of its employee-friendly reputation.
The company's spacious office in Gas Hill has a live music area, recording studio, games consoles, pool tables and more for staff to enjoy.
A package of benefits, including access to free counselling and Mental Health First Aid training, as well as a dog-friendly policy means that RouteNote's talented team is well looked after.
Staff numbers have gone from 45 employees during the year ending March 2020 to 80 by March 2021. The latest total is 94.
"I can honestly say that this is the nicest place I've worked," said Alanna Hammond, who joined in August 2020 as the firm's Head of People and Culture. "There's such a great atmosphere here and it's just a nice environment to be in. It's really chilled out and you get that sense that people are working here because they love what they do."
Alanna went on to describe the company's approach to mental health, as well as flexible and family-friendly working practices. "We make sure we do everything in a very holistic way," she said. "It means that you get the best out of employees."
Founded in 2007, RouteNote supports music artists to distribute their work digitally to more than 50 platforms worldwide, including Spotify, Apple Music, Amazon and Deezer.
During the pandemic, its customer base grew by more than 50 per cent across 193 countries worldwide. In April 2021, the company – which recently won two Tech South West awards - opened an office in South Korea to meet growing demand for its services.
Despite its global success, RouteNote is proud of its Cornish roots and its Newham HQ. The company has recently introduced a hybrid working model, with employees working three days a week in the office and two days at home.
CEO Steve Finch said it was rewarding to see business developing and thriving.
"We've been able to double our team, many of whom started working for us remotely and now we're welcoming them to our base in Truro."
Steve said as well as looking after employees, the firm had invested heavily in keeping customers happy, delivering more products, including a service that support artists to collect more royalties from their music.
He said: "We're looking forward to more growth over the coming years."
See routenote.com