Motorhome business owner offers vehicles to help those in need of shelter this winter
Tuesday 14th December, 2021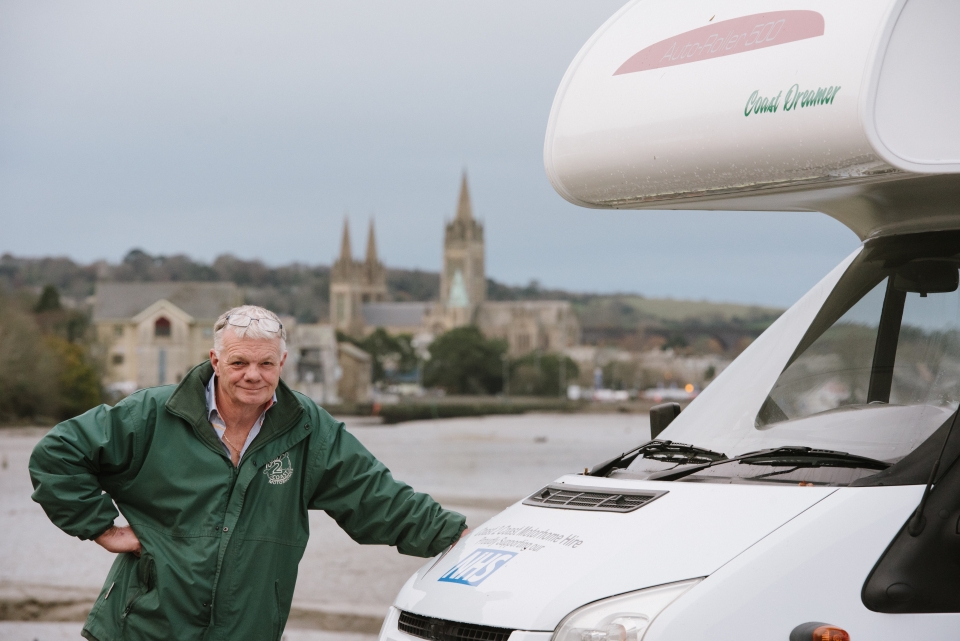 With his fleet of nine luxury motorhomes, David Hanlon is a familiar sight around Newham.
But the owner of Coast2Coast in Higher Newham Lane is also well-known for another reason – his strong sense of community spirit.
David has been offering his vehicles to the homeless this winter to help with the growing demand for temporary accommodation in Cornwall.
"We've had quite a few people who are desperate for somewhere to stay," said David, who received more than 200 responses after the firm's kind offer was posted on Facebook a few weeks ago. "People have come to us who are in all sorts of different situations. Some have recently separated from partners and lot of them have jobs and need somewhere to live nearby."
The impressive motorhomes, equipped with shower, television and oven are in high demand over the summer months, with holidaymakers paying up to £895 for a week's stay.
David and his wife Mary, who set up Coast2Coast three years ago, decided to offer five of their vehicles out at the heavily discounted rate of £120 a week, or £480 a month.
The rate – significantly cheaper than other rental properties – means that the couple can still cover the vehicles' maintenance costs, while dozens of people in crisis have been able to afford a temporary roof over their head.
Local organisations which work with the homeless have expressed their gratitude to Coast2Coast for helping to ensure that people unable to find local accommodation locally can be located near work or support networks.
"We are a company that likes to help the community if we can," said David. "Doing this just seemed logical to me."
David and Mary's goodwill first came to light during the first lockdown when they lent their motorhomes to the NHS and care homes, allowing the vehicles to be used as temporary accommodation for nurses and other healthcare staff.
"It was quite an emotional time for everyone and we wanted to be able to help," said David. "The motorhomes were just sitting there and we saw this as a way of putting them to good use."
David and Mary say they will continue to offer their vehicles where they can. All five of the the allocated motorhomes are currently occupied and there's a waiting list of around 14 people.
"We still get messages asking us if the motorhomes are available," said Mary, who looks at each application on an individual basis. "It's heart-breaking hearing their stories sometimes," she added, explaining that most of the people she speaks to are homeless through no fault of their own.
"If we can help anybody along the way, then we will."
To find out more, see coast2coastmotorhomehire.co.uk.