Newham - all mapped out!
Monday 25th October, 2021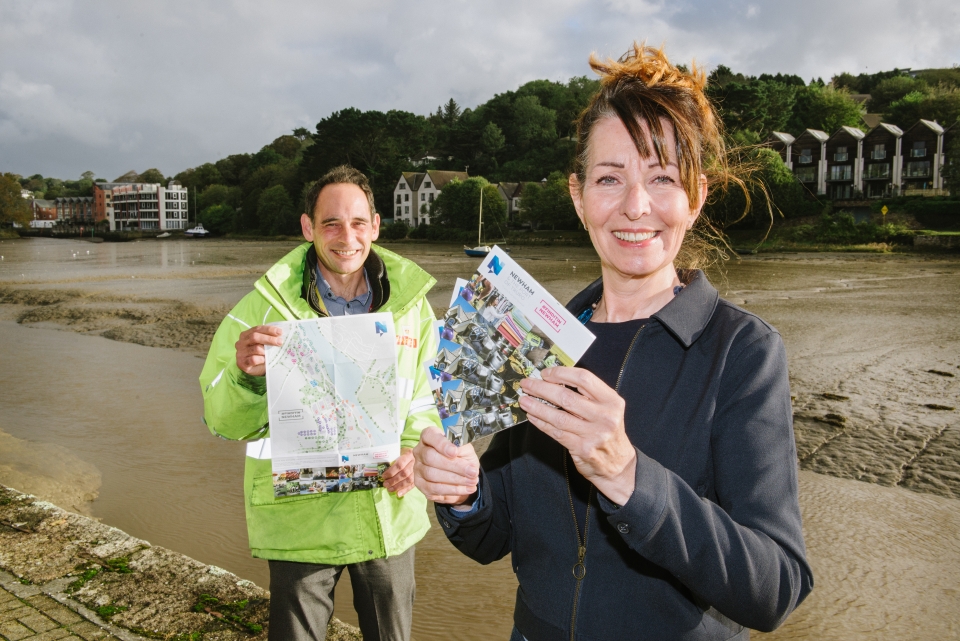 It's all mapped out - Newham's incredible range of more than 100 businesses are now on show in a handy pocket-sized guide.
The latest version has just been put together and distributed after the arrival of more than 30 new firms in the past three years. Newham Business Improvement District (BID) produced a map back in 2018, to help visitors and workers find their way around the busy site in Truro. A colourful updated guide has now been created to showcase the new and diverse number of large and small companies that now call Newham home. Recent additions to Truro's business quarter include Antimatter Games, R&L Framing and Zoe Green Photography.
Newham BID bosses hope the fold-out map, with its easy to use, colour-coded key highlighting the different categories of businesses will allow people to see what's on offer and where. Carole Theobald, Chair of Newham BID, said: "So many new businesses have opened up in the past year alone and the variety is amazing. Charities, IT, engineering, sports businesses – you name it, it's probably here. We thought a new map, combined with better signage in the area, would help visitors but also people working in the area. One of the really nice things about working in Newham is that everyone feels that they're part of a bigger community. It's easy to get to know each other."
The Newham map works alongside the 'find it in Newham' hashtag slogan, designed to promote the area's range of 106 firms. The portable and at-a-glance directory is set to be handed out to companies and services on site but is also in the process of being distributed outside Newham to increase public awareness of what's on offer here.
Newham is fast becoming a must-visit destination, with a growing selection of bigger chains, charities and independent companies, plus vital services to the city. Glyn Ford, shift manager at the Royal Mail Truro Mail Centre, based in Newham, said the map would be a great way to help people easily find what they're looking for. "Visitors to Newham often come in to see our staff at the centre to ask where certain businesses are on the estate," said Glyn. "Having this map to hand will be a useful way to show people exactly where places are and what else is in the area." Zoe Green recently set up her photography studio in Riverside House, Newham. She said: "A lot of my customers comment that they didn't realise Newham was so big with so many businesses.  A map to show who's where is really helpful."
To find out how to stock the map or to get hold of a copy, email: mel@newhambid.co.uk