City of Truro Sea Cadets and Royal Marines Cadets AGM
Thursday 12th August, 2021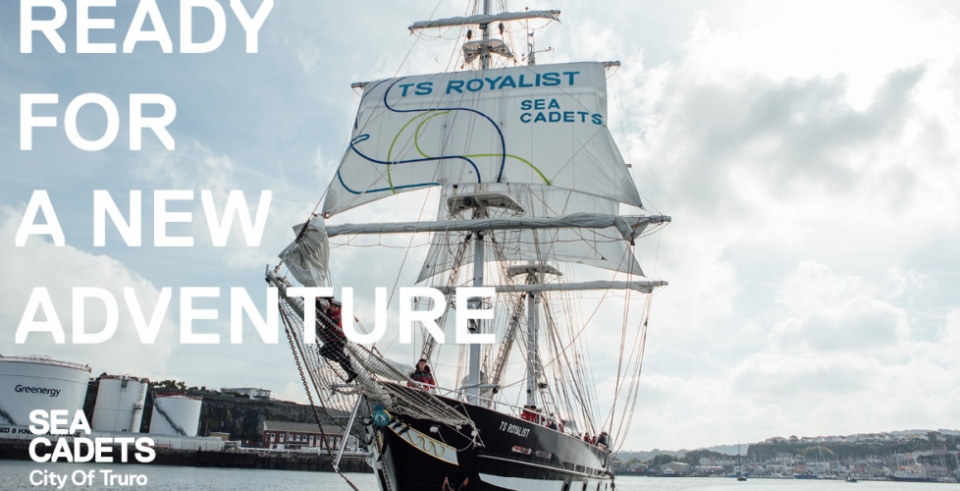 City of Truro Sea Cadets and Royal Marines Cadets are holding their Annual General Meeting (AGM) next month.
Group leaders say they are delighted to be back up and 'parading' with a busy programme. The unit was closed throughout the pandemic, but cadets and staff were able to maintain a limited timetable using online sessions.
The Sea Cadets, based in Riverside House, Newham, take part in a range of activities, including sailing, kayaking, powerboating, and camping. These experiences are designed to build confidence and teach youngsters important life skills, such as teamwork and self-discipline. Cadets from the unit recently took part in a series of events at Stithians Lake, where they completed water safety assessments and started their Royal Yachting Association (RYA) training.
Cadets can gain different qualifications, which can help them as they move on to further education or employment.
Alison Avard, from the Unit Management Team, said the online AGM at 7pm on September 9 was a great opportunity to talk about upcoming events and plans for the future after a difficult few months.
She said: "We are trying to spread the word that we are open, have survived and are keen to hear from cadets, parents, volunteers, supporters."
The AGM is also a chance to appeal to new members.
City of Truro Sea Cadets and Royal Marines Cadets are open to girls and boys aged between 10 and 18.
10-12-year-olds 'Parade': Mondays 19:00-20:30
12-18-year-olds 'Parade': Thursdays 19:00 -21:00
Adult volunteers are also encouraged to get in touch. Training is provided in all roles.
To find out more, search Facebook ' City of Truro Sea and Royal Marines Cadets' or visit sea-cadets.org