Chiropractor Sarah is making plans to grow from the perfect position for her business
Thursday 20th May, 2021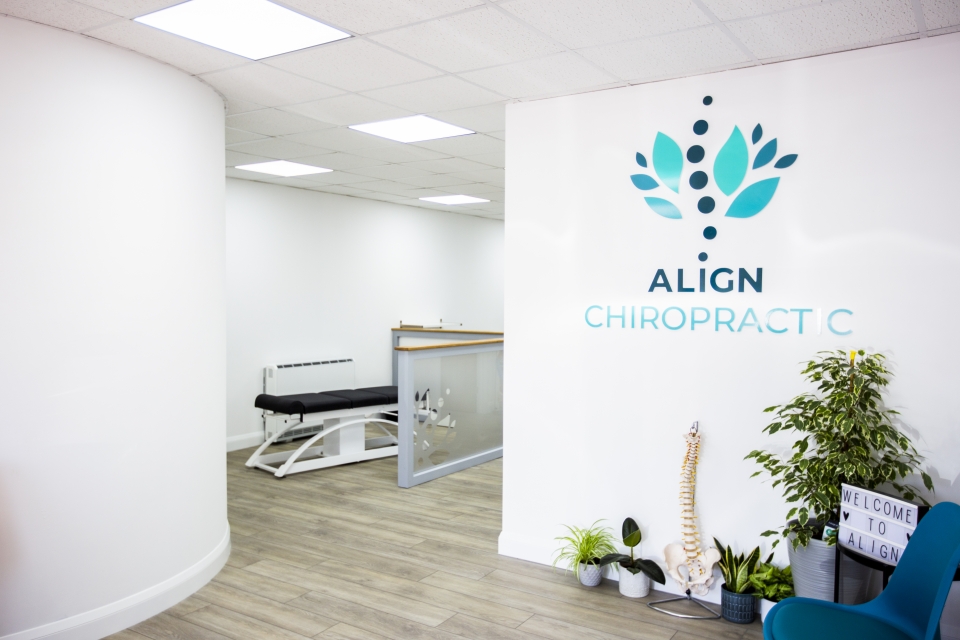 A new business, which aims to empower people to live healthier lives, has moved to Newham And The Port of Truro.
Align Chiropractic joined the diverse range of companies based at the riverside business district last month and aims to offer chiropractic, massage and therapeutic advice to the community.
Owner Sarah Murray said that lockdown and working from home had caused many people to become more sedentary, resulting in poor posture and habits. With a Relief-Recover-Reform- mantra, she is dedicated to educating people about how to take control of their bodies and learn how they work, move and function.
"We are passionate about getting people moving more and taking responsibility for their own wellness," she said, adding that chiropractic care doesn't just cover pain cases but also headaches and migraines, joint stiffness and more, much more. "As humans, we are designed to move, so it is vital that we stay as active as possible.
"We would love to see a shift in the mindset of our society so that we can strive for a pain free existence. If we do this, we can move better, we can get stronger, we can get fitter, and we can do the things we put our minds to in becoming more active." 
Choosing to move Align Chiropractic at Newham's Riverside House because of its access and affordability, Sarah is looking forward to growing her client base as well as working with neighbour Stringer's Gym.
"I actually decided Newham was the place for me due to the growing development and investment in the area," she said. "Newham is in an excellent location being on the outskirts of Truro. Clients don't need to travel into the centre but equally city workers can reach the clinic on their lunch breaks. I have the added bonus of free parking which I view as essential for access and affordability with the potential that some clients may be unable to walk far."
Sarah'splans for the future include expanding her team to offer roles to another Chiropractor as well as other therapists to offer solutions to a wide variety of conditions.
"I am also professionally trained in the treatment of babies and infants and wish to offer this facility more widely here in Truro as the results can be amazing," she said. "I am planning to create an app that patients can log into to get advice and download daily mobility sessions, different stretches and exercises to help them to reform their daily lives. When COVID permits, I'm also planning to deliver in-house talks on different wellbeing topics and conditions so people can come along and learn about their bodies and what they can do to stay as healthy as possible."
She added that Align Chiropractic always conducts a detailed consultation and examination before any care commences. Any rectification starts with the client fully understanding their condition and is in full agreement with the proposed treatment plan.
For more information and to get in touch with Sarah, visit www.alignchirocornwall.co.uk or call either 01872 719315 or 07485770236. You can also keep up to date with Align Chiropractic Cornwall on Facebook as well as Instagram, alignchirocornwall.