Maritime Firm Eyes Further Growth After Docking At Newham Office
Thursday 22nd April, 2021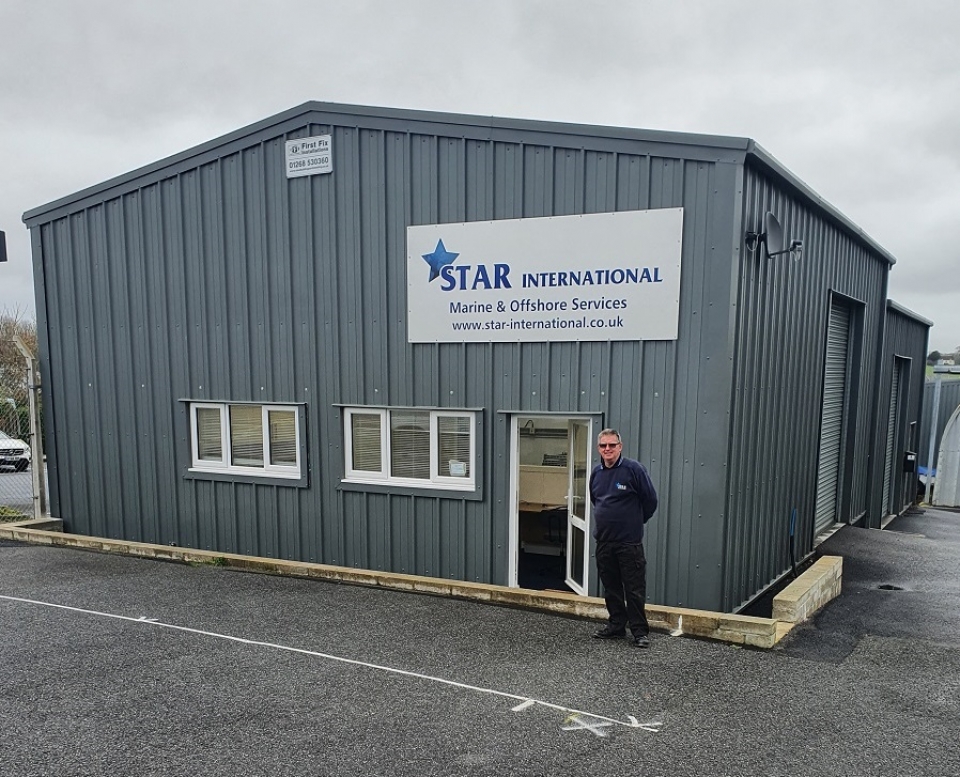 A global maritime services company has expanded its operations by opening a new office in Newham & The Port of Truro.
Star International is an established supplier to the maritime sector, servicing a diverse client base that includes leading cruise and ferry operators, shipping companies, shipyards, commercial ports and military organisations.
The business opened its new regional site at Newham at the end of last year due to a growth in demand on the south coast and as part of its strategy to increase its regional presence throughout the UK. The riverside business district also offered Star International the ideal location.
Jeff Antley, Managing Director for the organisation, said: "Star International already works with several marine companies in the region, including; UK Docks, Pendennis Shipyard, Isle of Scilly Steamship Group, W. Stevenson's & Sons to name but a few.
"Our move to Newham allows us to pursue a strategy of growing our presence in all UK regions with a strong maritime sector, with a long-term view to extend a permanent presence into continental Europe and other key, international locations."
He added that as part of the move, the Newham team is looking to employ a new apprentice fire technician.
"This role will involve full training, with one of our senior technicians as an appointed mentor. The successful candidate will have the opportunity to obtain a range of vocational qualifications, manufacturer approvals and industry 'tickets', meaning they will be fully qualified to complete fire systems installation, commissioning, repair and service work on-board ships and offshore platforms at the conclusion of the apprenticeship.  
"We are keen to employ a local school / college leaver, or someone looking to change career with an interest in the marine sector."
Star International has successfully trained ten apprentices since the business was established in 2005, including three Liverpool Maritime Engineers and Naval Architects Guild Apprentice of the Year award winners.
The business is headquartered in Birkenhead, with warehousing, office and service centres in Southampton and Newham. 
Key areas of provision include; life raft service and repair, marine chemicals, fuel testing and treatment, refrigeration, welding, marine safety, firefighting, Rigid Inflatable Boats (RIBs), water treatment and ship-wide disinfection solutions.
Jeff added that alongside the expansion and apprenticeship, Star International is also looking forward to taking part in Seawork 2021, a commercial marine and workboat exhibition at which the team will be promoting a range of Narwhal RIBs, including a remote controlled, semi-autonomous Unmanned Surface Vessel, which is designed to support piracy surveillance for container and tanker shipping and boarder control operations. 
For more information about the services offered by Star International visit www.star-international.co.uk, email enquiries@star-international.co.uk or call 01244 504 500.
And for details of the fire technician apprenticeship, visit http://www.star-international.co.uk/job-career.