Design Agency Recruits As It Rides The Covid Wave With New Clients
Thursday 10th December, 2020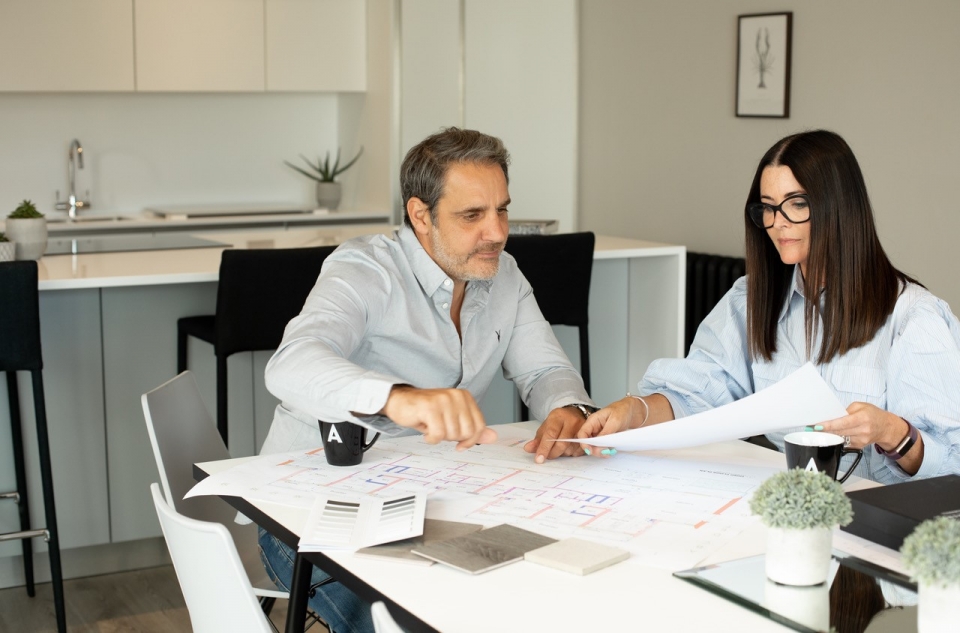 Despite a tumultuous year dominated by Covid-19, a nationally-renowned design agency based at Newham and the Port of Truro is celebrating a number of major business milestones.
Absolute has been based at the riverside business district for ten years and now the firm is expanding after securing a number of new clients and taking on new members of staff with its partner agency Stephens and Stephens, an organisation that offers a range of architectural, building and multi-award-winning Cornish lifestyle and interior design capabilities.
Both firms have adapted to tackle the economic impact of the pandemic with a strong partnership of skills, vision and experience helping them to continue to operate and thrive.
Helen Stephens, Creative Director for Absolute, said: "In lockdown Stephens and Stephens secured funding for two new sites and completed on the acquisitions at the beginning of July. This strengthened both businesses massively and will give us enough work to ride the next 12 months. Absolute has successfully won a number of new clients since July, we are busy and reflecting that, we are recruiting."
Helen's Absolute team has the unique combination of brand, graphic and interiors experiential design and marketing skills, all under the one roof, and with the addition of Stephen and Stephen's architectural and developer experience, the resultant team collaboration is continuing to grow.
"Both firms are currently recruiting six new employment opportunities as well as 40 trade positions as we continue to look to the future," said Helen.
When the first lockdown began, Stephens and Stephens was working on a new development and although Government advice allowed construction to continue, materials were difficult to source as many suppliers closed their doors.
Explaining the ongoing issues, Helen added: "Manufacturing is still playing catch up in our industry. Absolute's hospitality and retail clients put 90% of our work on hold so we took advantage of the furlough scheme and returned, motivated and ready to go, in July."
Absolute has been a familiar face at Newham and the Port of Truro for ten years with Helen praising the location for its many benefits.
"Our warehouse in Newham offers us fabulous views over the river as well as parking," she said. "The open plan space is a perfect environment for a creative studio and has given us the space to expand over the years. It is also a lovely walk to the city centre."
For more information about Absolute and Stephens and Stephens, visit weareabsoluteuk.com, stephensandstephensdevelopers.com.
For more information about the many benefits of relocating a business to Newham and the Port of Truro, visit www.newhamtruro.co.uk/work/relocation-benefits.