Charity's Christmas Buddies Scheme Is Asking Us To Be Good Neighbours
Thursday 10th December, 2020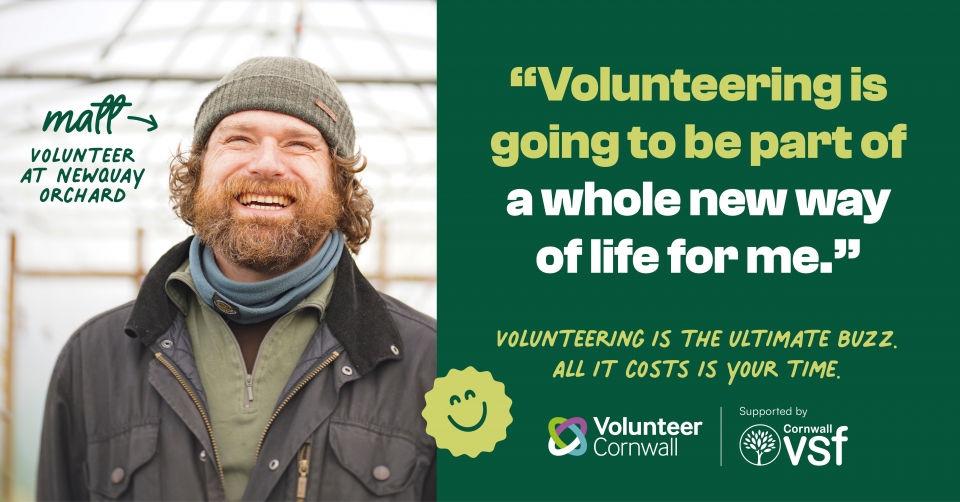 A Cornish charity has launched a vital new campaign to ensure that no one is alone this festive season.
As part of its Christmas Buddies scheme, Volunteer Cornwall, based at Newham and the Port of Truro, is asking people to think about how they can support others as they go about their own Christmas preparations this year.
This could range from popping round for a chat with someone over a cup of tea and a mince pie, sending a card or present to a neighbour or doing their Christmas shopping for them – all subject to Covid restrictions.
Andy Brelsford, Support & Development Manager with Volunteer Cornwall, said: "At its heart, our Christmas Buddies scheme is asking people to be good neighbours over Christmas and look out for the elderly, vulnerable or lonely over the festive period."
After launching its new project, the charity has received many offers of support with the Volunteer Cornwall team now working hard to link those in need of help with the band of festive helpers.
This is the first time Volunteer Cornwall has organised a Christmas Buddies campaign, which follows the phenomenal response of Cornish people to the charity's Covid volunteer appeal earlier this year. From the beginning of the first lockdown, over 4,000 people and 295 groups have come forward to support elderly and vulnerable members of the community with everything from delivering their food shopping and collecting medication, to being a friendly voice on the end of the phone.
"This year has been a period like no other for us," Andy explained. "For several months, all of our other work stopped and our resources were targeted on supporting people affected by Covid. We received a year's worth of referrals in just one week at the end of March!
"To have so many people come forward to help out has been tremendously uplifting to see. It shows that the Cornish motto of "One and All" is more than just words."
He added that 2020 has been very difficult for everyone but has severely exacerbated the circumstances for those already suffering loneliness and isolation.
"Chronic loneliness can have a severe impact on physical and mental health and wellbeing and so it is vital that we try to ensure no-one is left alone this Christmas," he said.
Looking ahead to the New Year, Volunteer Cornwall expects to continue to offer help and support to people impacted by the pandemic right through to the spring when the team hopes to wind down some Covid services.
"But the charity is determined to continue to assist many hundreds of people to find the right care and support they need, alongside our other volunteering services," said Andy. "We are also expecting to provide volunteer support with the Covid vaccine roll-out when it becomes available."
For more information about the Christmas Buddies scheme and the support offered by Volunteer Cornwall, visit www.volunteercornwall.org.uk or call 01872 265305.