Masons Help Sight Loss Centre Refurb
Thursday 19th November, 2020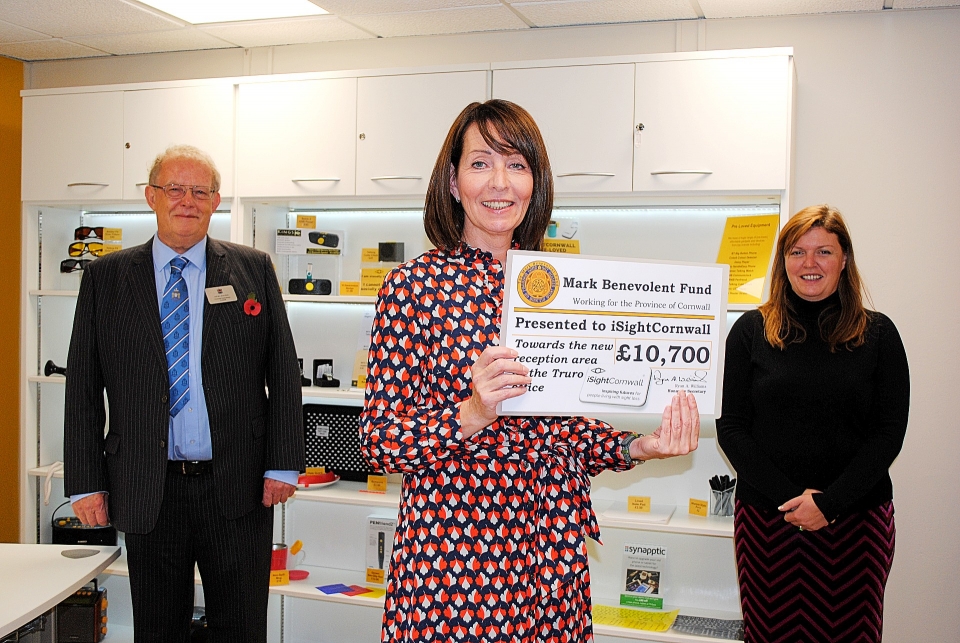 Cornwall's oldest charity, iSightCornwall, is looking forward to welcoming clients and visitors to its refurbished and redesigned Sight Centre after grant funding allowed the charity to create a more accessible welcome area.
Founded in 1856, iSightCornwall helps people affected by sight loss across the county.
The charity's Sight Centre in Truro is the only dedicated resource centre for anyone in Cornwall who is affected by a visual impairment. However, apart from a few coats of paint over the years, the space has not changed very much at all since opening in 1994.
But with more and more visitors each year and social distancing now being an important consideration the charity realised that the reception area was no longer fit for purpose so they launched a funding appeal in March to help refurbish it.
Their vision was to make the reception area larger to accommodate more clients, install new energy saving lighting, a new phone system and add a new area for demonstrating equipment and daily living aids.
Thanks to the generosity of the Mark Master Masons who donated £10,700 through the Mark Benevolent Fund and a £5,000 donation from the Screwfix Foundation, iSightCornwall was able to make this happen.
Carole Theobald, Chief Executive of iSightCornwall said: "We are thrilled to be able to turn our vision in to a reality thanks to the support of the Mark Master Masons and the Screwfix Foundation. This will make a big difference to the way we deliver our services and make the experience more welcoming and accessible for our visually impaired clients.
"With a second national lockdown starting earlier this month, we've had to close our doors once more but we are continuing to offer low vision and assistive technology appointments if they are booked in advance."
Kevin Hicks, Mark Provincial Grand Master and trustee of the MBF, added: "We're delighted to support this wonderful charity with their long history of helping visually impaired people in Cornwall. With their new customer centre they will continue to make a difference to people's lives for many years to come."
The new customer centre was officially opened on 30 October 2020 by Cherilyn Mackrory MP alongside Kevin Hicks and Phillip Lakin from the Boscawen Mark Lodge.
Phillip, a long-time supporter of iSightCornwall said: "I am absolutely delighted this money has gone to such a worthy cause. iSightCornwall do so much for people and I know how much this money means to them. To see the new welcome area and the thought which has clearly gone into the design, you can really see how they put their clients first."
The Sight Centre is currently open for appointments only. Please call 01872 261110 for more information.