Shield Services Joins Pirate FM Toy Appeal Crew
Thursday 19th November, 2020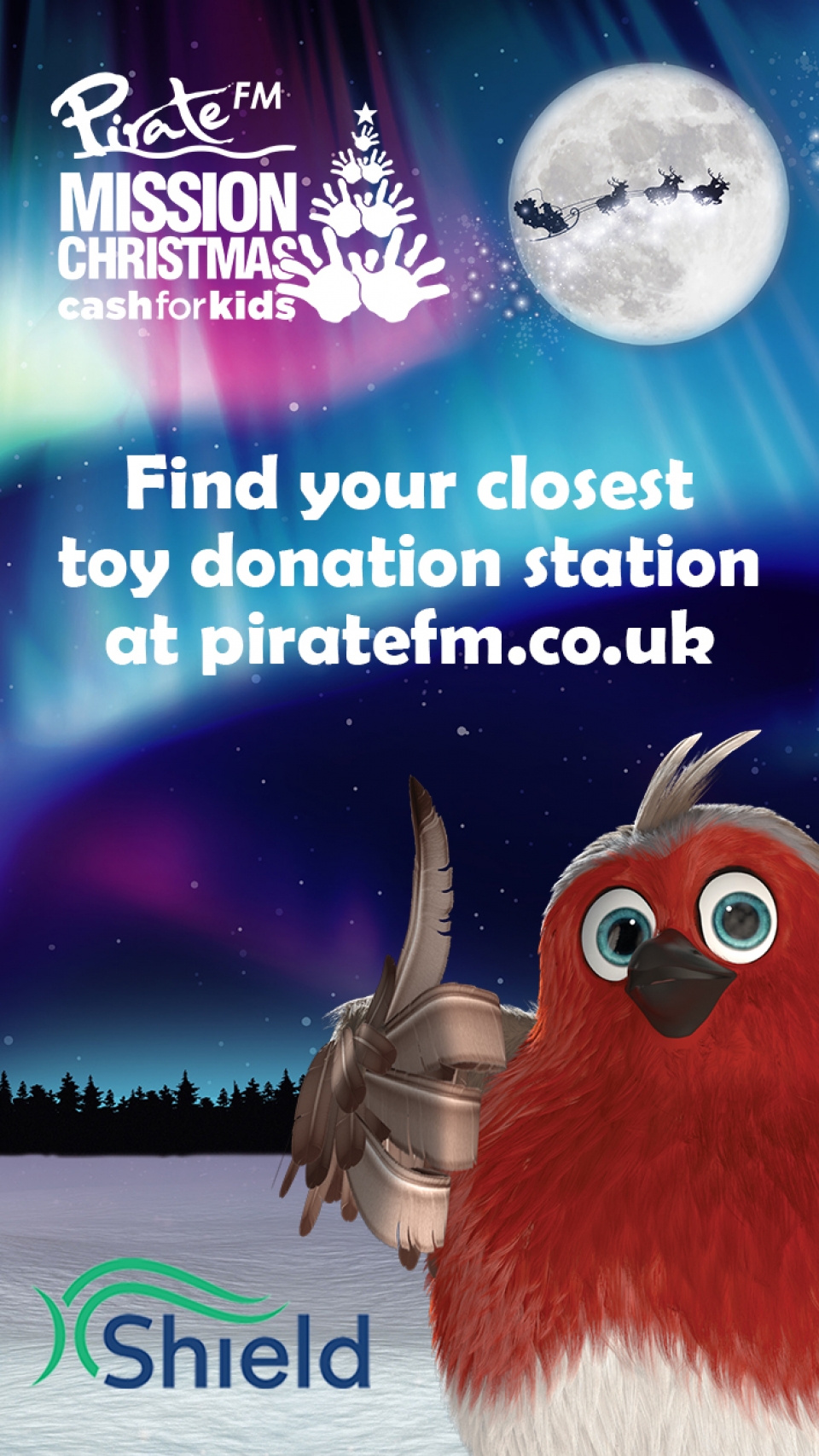 Newham-based firm Shield Services Group is offering a helping hand to some of the county's most vulnerable after announcing their headline sponsorship of the Pirate FM Christmas Toy Appeal.
The hugely popular annual collection drive sees people coming together to donate gifts and toys which are delivered to charities including Children's Hospice South West, a charity that provides hospice care for children with life-limiting conditions and their whole family.
Shield Services Group, was established in 1979, starting out as Shield Insulation, and growing into a national specialist services provider delivering demolition, construction, engineering and refurbishment projects across a range of sectors in the UK with 12 regional offices, the majority in the South West. Their range of services includes Asbestos Surveying, Removal & Remediation of all types of licensed and non-licensed Asbestos materials, Demolition, soft stripping and remediation of contaminated land, Insulation installation, Marine services, Scaffolding, Mechanical & Electrical, Fire & Security and Flooring services.
The office based in Newham includes Shield's Asbestos Removal and Surveying teams and both the Insulation and Marine divisions.
Luke House, Managing Director for Shield, said: "The Pirate FM Toy Appeal is a vital campaign that provides much needed magic to the lives of children who without it, could wake up on Christmas morning with no gifts under the tree. And this year, with coronavirus impacting so many areas of our lives, it is even more important than ever to support campaigns like this.
"Our Shield team have always been dedicated to fundraising for charity and as we have been working in Cornwall for over 40 years we wanted to do something to support the county and its families, especially in the lead up to Christmas."
He added that the Newham-based office would have its own toy appeal donation station and anyone from the riverside business district or beyond, is invited to bring their donations, leaving them in a safe space outside. Donation boxes for the toy appeal are also being sent to eight other Shield offices based across the UK.
The Covid pandemic has resulted in many donation stations closing due to the second lockdown so the appeal is also launching a Cash for Christmas campaign allowing people to give money to help bring festive cheer to children across Cornwall.
For more information about Shield and the toy appeal visit https://www.shieldservicesgroup.com/2020/11/pirate-fm-mission-christmas-annual-toy-appeal/