Teaching Experience Tells Opus What Schools Need
Thursday 19th November, 2020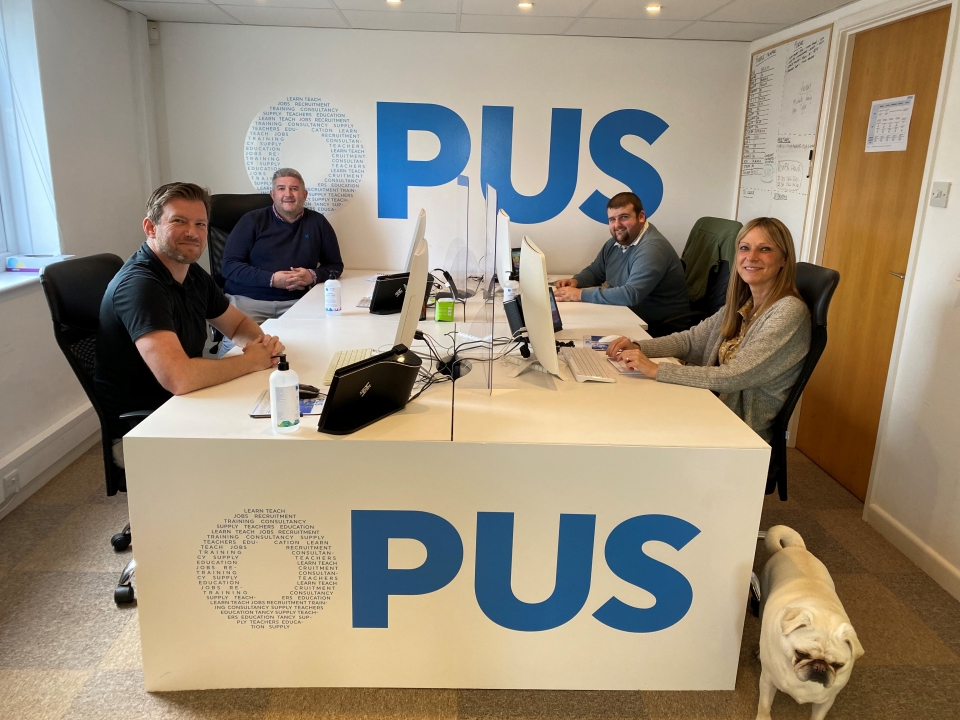 Finding the right person for the right job is vital to support any successful business, but this is even more important when it comes to finding the perfect teacher.
And more schools across the county are turning to a specialist business based at Newham & The Port of Truro to help them achieve top recruitment marks.
Opus Education Recruitment is run by a number of former teacher and senior school leaders, giving the business a unique insight into exactly the right skills needed to fulfil each role competently and successfully.
Sam Harrison, Branch Manager and Senior Recruitment Consultant with Opus Education Recruitment, said: "We often hear the phrase 'Opus knows exactly what we are talking about and what we need'. Our experience gives schools the confidence in using us to source their staff and find people with the skill set that they need."
This experience within the classroom has also allowed Opus to start the new term strongly, supporting growing numbers of schools, Multi-Academy Trusts and partnerships with their recruitment needs.
"Since the start of term we have hit the ground running. Schools had a tough time recruiting staff, especially being unable to hold face to face interviews during lockdown. Some schools also didn't have full staff capacity at the start of September so we stepped in to support them. Schools have also had to fill roles after staff had to isolate and we are seeing more and more of this."
Launched in 2014, Opus is committed to putting quality of provision above profit - always. The firm provides high quality short term supply and permanent staff for schools across Cornwall and Devon. Opus has built a reputation for its unrivalled knowledge of the education sector coming from the expertise they have in the team.
As well as focusing on school support, Opus is also dedicated to providing guidance and training for those searching for their next education job. The company, based at Newham Road, offers training and upskilling courses free of charge, for example, learning and teaching qualifications for Teaching Assistants.
"We have been able to draw down on funding that allows us to offer these courses," said Sam. "It is an 18 month commitment from those taking on the course and they come out the other side with a qualification that will help them to gain permanent and long term employment for the future. We also offer safe guarding courses and specific COVID courses so that people are really COVID aware and safe."
Despite the effect of the pandemic, Opus has also taken the bold step of expanding its team in a bid to support its continued recruitment consultancy growth.
"Opus has seven staff, four of whom are recruitment consultants," said Sam. "We had two recruitment consultants last year and we took the decision towards the end of lockdown to expand the team because we could see the scenario that we could grow substantially and offer a really different service for schools."
Sam added that Opus is also dedicated to supporting young people, hit by the impact of Covid-19, and unable to gain experience of the job market. The company has registered to take part in the Government Kick Start scheme, which provides funding to employers to create job placements for 16 to 24 year olds on Universal Credit.
"Kick Start is very much about getting young people in to work and giving them different experiences so that they can upskill themselves and boost their own portfolio," said Sam. "It is a positive for us too as we give these young people the opportunity to learn about the recruitment industry and give them some hands on experience and if the business keeps growing there is no reason that we can't offer them jobs at the end of this scheme."
For more information about Opus Education Recruitment, visitwww.opuseducation.co.uk.