Event Management Business Launches Online Directory Scheme
Monday 26th October, 2020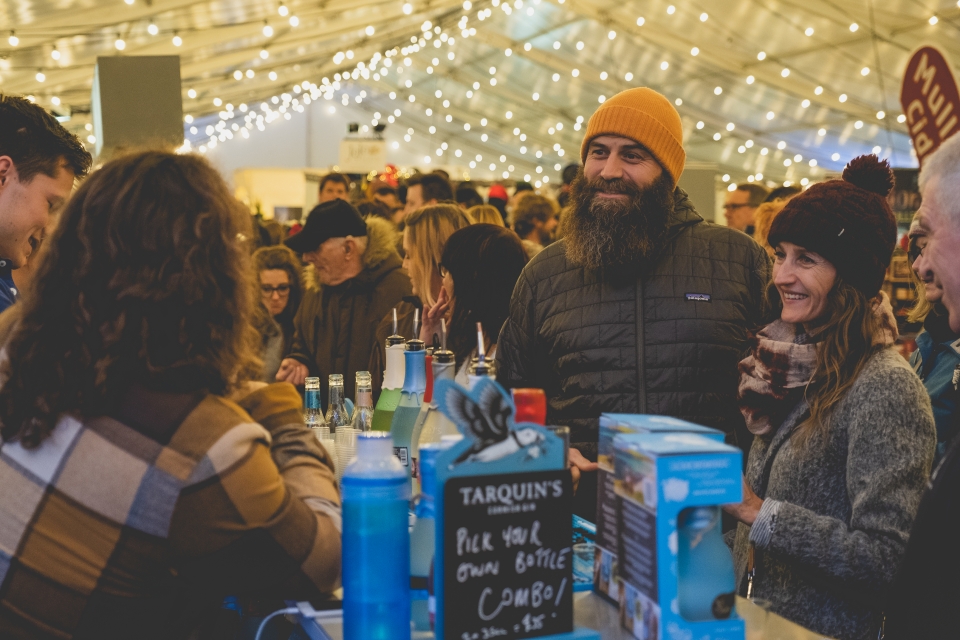 Supporting businesses and buying local has never been more important, as the impact of Covid-19 continues to affect Cornish traders.
And with Christmas just around the corner, Live Events South West, based at Newham and the Port of Truro, is launching a special online directory scheme to help shoppers get their festive fix.
Pre-Covid, the event management company, formed by Director Andrew Weaver over a decade ago, delivers seven high profile annual events across the South West including the hugely popular Fowey Christmas Market and Winter Gift Fayre in Truro.
As these events cannot go ahead as planned, the firm is launching two online buy local directories, to promote a range of the county's top businesses and producers. The virtual scheme allows shoppers to view a list of traders and find out information about their products before linking through to each business' website.
So far, over 90 traders from food and drink producers to children's toy makers and jewellery and gift businesses, have confirmed that they will take part in the online opportunity.
Live Events South West Director Andrew Weaver, said: "After such a turbulent few months, now is the time to come together and support our neighbours and communities, to look after those around us. We believe our buy local directories are a way to champion local businesses when they need it most.
"This campaign not only supports a range of businesses but also us as organisers, allowing these popular and busy events to return in the future."
Andrew added that the online campaign, which is sponsored by Trenance Chocolate and Helpful Holidays and supported by Cornwall Living Magazine, would offer much needed support for small, independent Cornish traders to showcase their produce to a large online audience.
"Both Christmas markets now have simple, easy to use directories that we hope will provide a slice of festive cheer for traders and customers alike," he said. "Christmas is a vital time for many traders, some of whom wouldn't be able to survive without the boost that festive sales bring.
"Being involved with the directories also gives local businesses the opportunity to generate new sales and increase product awareness with a wealth of potential new customers. We have had many messages from visitors asking for our traders' details so this scheme will help to give our businesses every chance of making sure they can reach their customers."
Based at Meridian House at Newham, Truro's riverside business district, the company's portfolio of popular events also includes the Cornwall Home Improvement & Self Build Show, South West Home and Garden Show and Cornwall Business Show.
The directories will launch on November 1, running until January 31, and businesses keen to be involved can visit either www.trurowintergiftfayre.co.uk or www.foweychristmasmarket.co.uk to learn more.
For more information about Live Events South West and its events, visit www.lesw.co.uk or follow the company on Twitter and Facebook.