Top Truro firm welcomes new trainees as recruitment rockets
Monday 26th October, 2020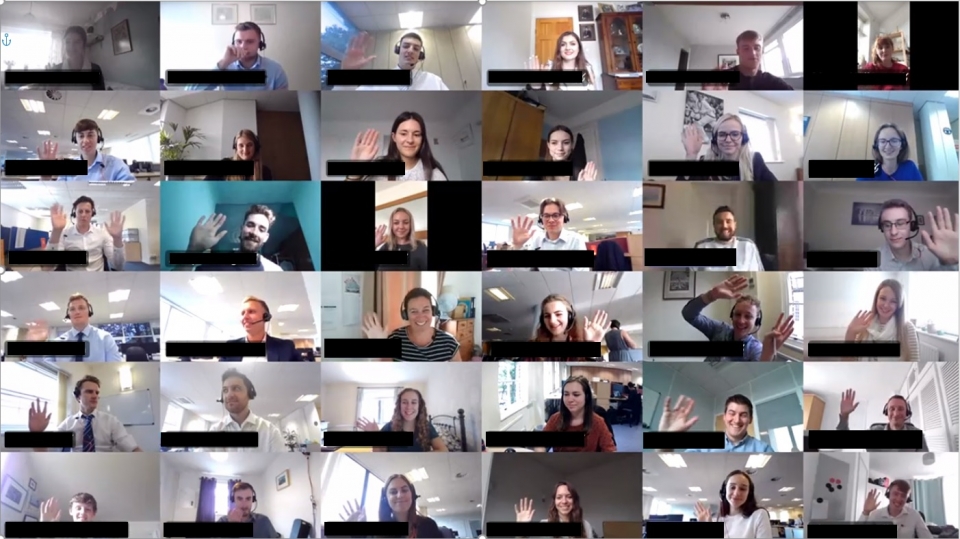 Top 30 professional services firm, Bishop Fleming have welcomed their next fleet of apprentices to their Truro office, despite unprecedented times.
The firm, which delivers accounting, tax and advisory services to businesses and individuals has employed a record number of school leavers and graduates as the firm launches a new apprenticeship programme.
The appointments of Joe Clough and Isaac Barrow to Bishop Fleming's Truro office, based in Newham, was undeterred by the ongoing global pandemic, it comes as an encouraging move, as many other firms have delayed their training programmes.
Isaac, originally from Truro, joins the firm after completing his Business and Management Studies degree at the University of Sussex. He will be working to gain his ACA qualification with the firm.
Isaac said: "Due to the nature of a business management degree, studying a wide range of modules it quickly became apparent that I preferred numerically driven subjects. An introduction to accounting module undertook in my first year of study set my mind on a career in accountancy.
"The job with Bishop Fleming stood out instantly due to the awards gained for their training scheme. The strong and collective culture of the firm has smoothed my transition into the work place. I am incredibly excited for the upcoming winter ahead with Bishop Fleming.
Joe, 21, has joined as an audit assistant, as part of his training for his ACA qualification, having recently graduated from the University of Southampton, with a degree in Oceanography.
Joe said: "I realised towards the end of my degree that although I found it interesting and had a passion it, it didn't stimulate me and I no longer wanted to pursue a career in that sector. I had always enjoyed the mathematical and analytical aspects and had thrived in part-time jobs that were customer-focused; and where these two qualities met, I found accountancy and Bishop Fleming.
"I was initially nervous about going into an unknown sector, but there is support and guidance in place so that no matter the background, you will have the opportunity to succeed.  
Both Isaac and Joe are joined by 42 other graduates and school leavers across the firm, all of which are spread throughout its seven offices, all of which will work across a variety of sectors including tax, audit, restructuring and corporate business services. They will receive significant support as they kickstart their careers.
The investment in trainees supports the firm in their continued growth. The 2020 intake sees a 29% increase compared to 2019. The firm has grown overall by 13% in the last three years and has seen continued growth for the past 10 years.
The firm has adapted to accompany social distancing and remote working, to ensure the safety of its people and clients. Each trainee has received a 100-day induction plan, as well as an office buddy to work with in person, rather than just remotely.
All trainees will pursue qualifications from the Institution of Chartered Accountants in England and Wales (ICAEW). The firm has proudly gained a new status as 'Partner in Learning' with the ICAEW.
Alison Oliver, partner at Bishop Fleming, based in Truro said: "We are delighted that Joe and Isaac have joined us here at our Newham office, and in particular how the opportunity to build a accounting career is available with us here in Cornwall.
"Despite the challenges brought this year by the coronavirus pandemic, I am particularly pleased how as a firm we have recruited a record breaking number of trainees and continue our expansion not just in Cornwall but throughout the firm.
"We welcome them all to Bishop Fleming and look forward to supporting them reach their full potential."
For more information about Bishop Fleming and the services it provides visit www.bishopfleming.co.uk or call the Newham office on 01872 275651.