Newham businesses help with lockdown learning
Tuesday 28th July, 2020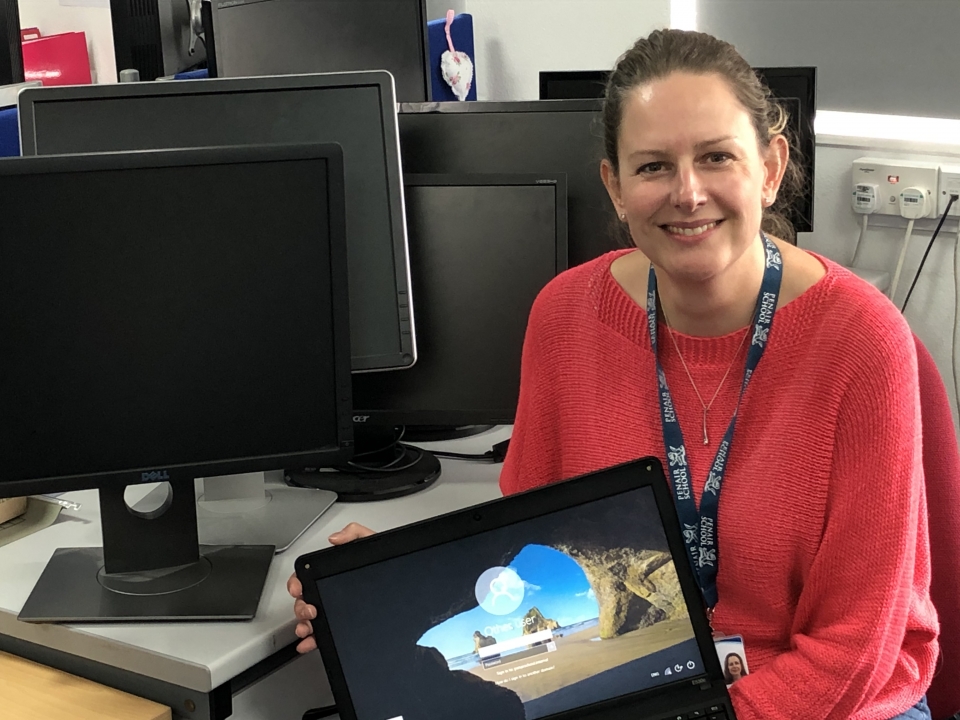 Businesses in Newham are helping students stay on top of their studies during lockdown by donating surplus computer equipment to Penair School.
The school put out an appeal earlier this term to any local businesses that had laptops, iPads or Chromebooks less than five years old which they no longer needed.
Like schools up and down the country, Penair School has had to adjust to the realities of coronavirus and moved the vast majority of its teaching online. But among the many challenges was the fact that some students could not access online learning at home because they did not have a suitable device.
Now help is at hand after rural insurer Cornish Mutual stepped in to donate 10 surplus laptop computers to the school, and chartered accountants RRL have provided eight 19-inch monitors.
Katie Harland, HR and Communications Leader for Cornish Mutual, which is headquartered in Newham, said: "When we heard about Penair School's appeal we did an audit of our IT equipment and identified laptops that were surplus to our needs but still had plenty of life left. As a mutual insurer that is owned by its customers we are committed to supporting local communities and we were delighted to help."
Michelle Pearce, Practice Director at Newham-based RRL, said: "Many of our staff are parents and have seen first-hand the challenges of home learning during the pandemic, so we were glad to be able to help Penair School because there are still many families without access to the right equipment at home."
Gillian Hakin (pictured), Business Manager at Penair School, said: "We'd like to thank Cornish Mutual and RRL for helping to provide computer equipment, and to the Newham Business Improvement District team for highlighting our appeal to local businesses.
"It's making a real difference to students who would otherwise have difficulty engaging with our online teaching programme. And it means that after our planned staged return of all pupils in September, we will have more flexibility to keep education provision going if children cannot attend school."
Penair School is happy to receive laptops, iPads and Chromebooks which are less than five years old so if your business has surplus IT equipment please contact the school.