Motoring services in Newham
Thursday 28th September, 2017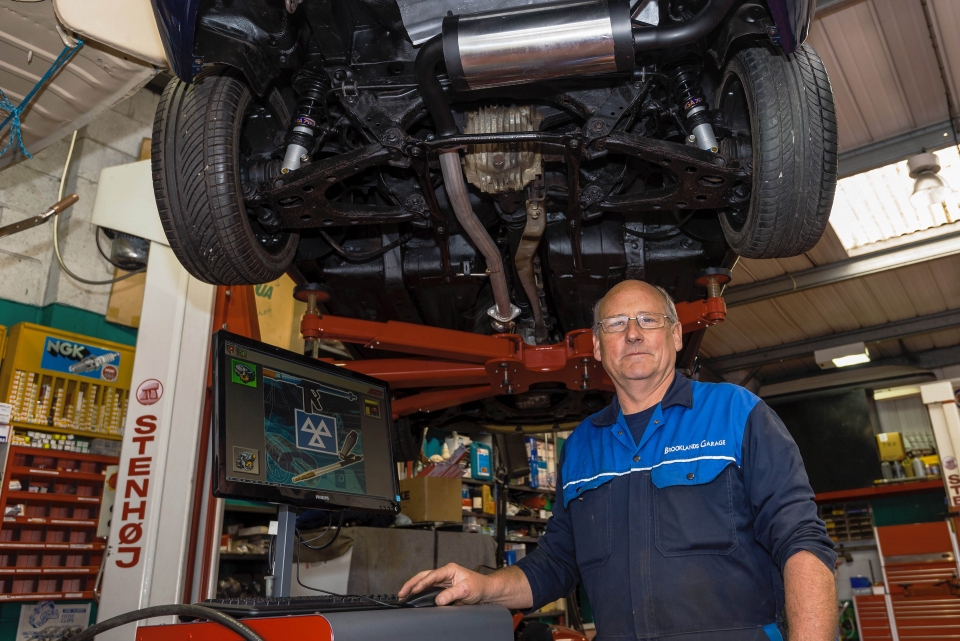 Newham, found along the waterfront in the heart of Truro with easy access to the A30, is home to a number of established motoring companies as well as new businesses, all offering a quality service and value for money.
P. Abraham & Son has been a familiar face at the gateway to Newham for almost 50 years, offering everything from motor body and mechanical repairs to services and MOTs.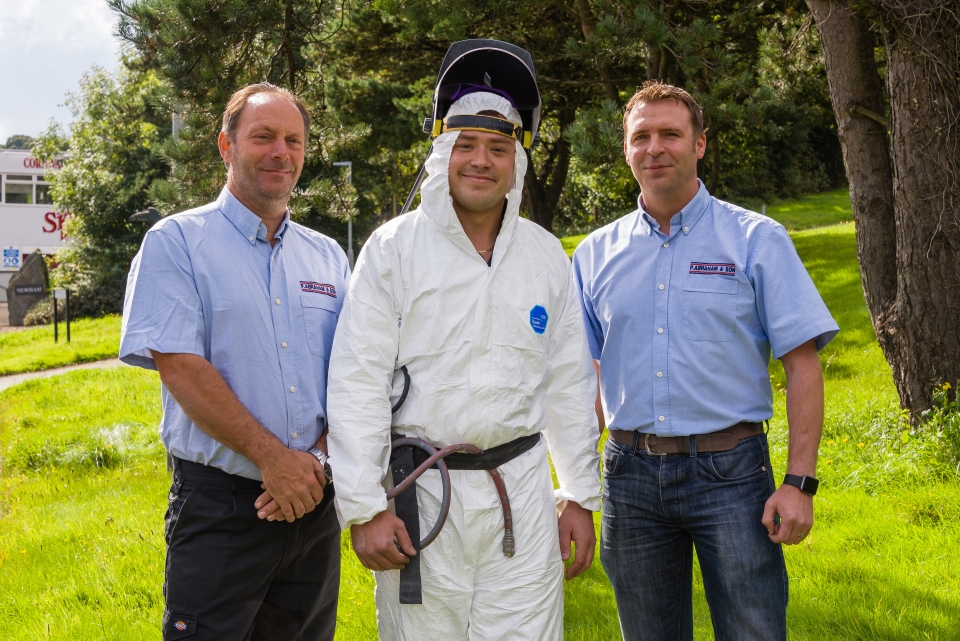 The family-run firm has always prided itself on offering customers a dedicated and knowledgeable service and this friendly business model has seen Abraham's grow from a single garage on Newham Road, to a number of workshops stretching up into the busy Newham estate.
Offering the highest standards in accident repair techniques, Abraham's eleven staff work on around 20 cars a week, carrying out everything from the initial assessment of damaged vehicles to repairing cars. And with high specification alignment systems and specialist spray booths, Abraham's offers a high quality service to private and insurance customers. The company also provides a vehicle recovery and transportation service.
New businesses are also choosing to invest in Newham with one motoring entrepreneur having recently set up in the area.
Daniel Morris launched Truro Trade Centre at the start of this year and has already sold 150 cars. Harnessing the power of social media, he said around 90% of his business comes via Facebook which is helping to promote his fleet of cars to a wider audience. His business success has also seen Dan launch a new strand of the firm, Truro Motorhome Hire, renting out leisure vehicles for holidaymakers to enjoy.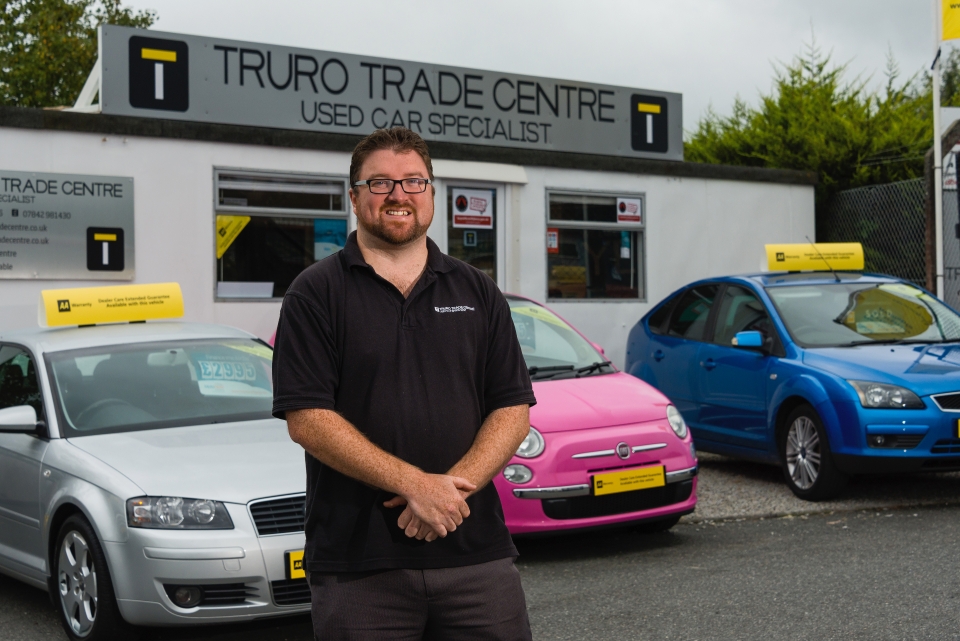 "Newham is a real destination for people looking for a quality used car," said Dan.
"And by generating so much interest on Facebook, even more people are finding what they are looking for here in Newham."
And when they arrive, these car hunters discover a wealth of automotive organisations based in Newham.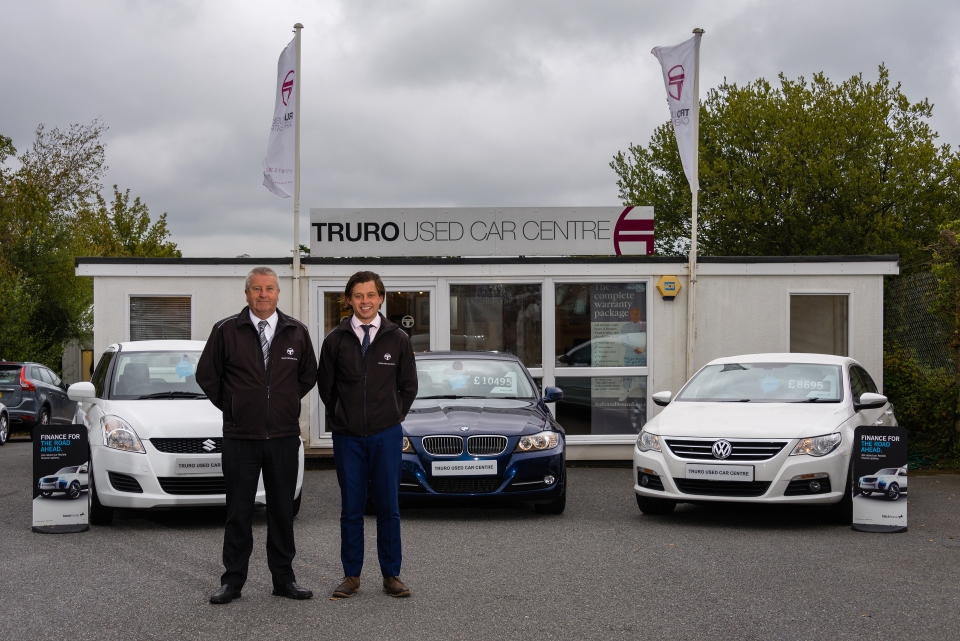 Truro Used Car Centre is part of one of the UK's largest family owned car dealership groups with 37 franchise dealerships located throughout Cornwall, Devon, Somerset and Dorset. Being part of a large group, allows the company to supply quality, hand-picked used cars, many of which are part exchanges straight from the group main franchise dealerships direct to Cornish motorists at competitive prices.
Not only is Truro Used Car Centre able to find some of the best used cars you will find anywhere, they also offer main dealership levels of aftercare and provide an award winning warranty with every vehicle.
"We are very fortunate in that we literally have access to hundreds of part exchange models that come into our group main dealerships," said Nigel Wilson, Sales Manager at Truro Used Car Centre, which set up in Newham in July 2008.
"We choose to steer away from high mileage auction cars, preferring to focus on privately owned models with documented service history. We aim to offer main dealer levels of service to our customers and are very proud of the 180+ positive customer testimonials we have posted on our website."
Sometimes, however, we all suffer an accidental bump, scratch, or something that leaves a more lasting dent. Luckily, DB Bodyworks can make those blemishes disappear and return your car to its former glory. Launched by owner Dan Bond nearly seven years ago, the autospray specialist revamps scratches, bumpers, wing mirrors and dents as well as carrying out custom re-sprays. And being based at Newham has a number of benefits for Dan.
"There are so many car dealers and motoring companies here and I carry out their paintwork," he said.
"And being based so centrally in Truro, it is easy for customers to bring their cars here for me to work on."
But if your car is beyond saving, it could also end up in Newham at the Truro Recycling Centre. Owned and run by Robert Drew, the business processes and loads thousands of tonnes of scrap metal - including cars - on to ships bound for countries including Spain and Portugal where they are broken down and reused.
And if you don't own a car but need to motor your way around the county and beyond, Newham is also the base for a number of car rental companies.
So for all your motoring needs, find it in Newham.