iSightCornwall's Kayaking Event
Wednesday 20th October, 2021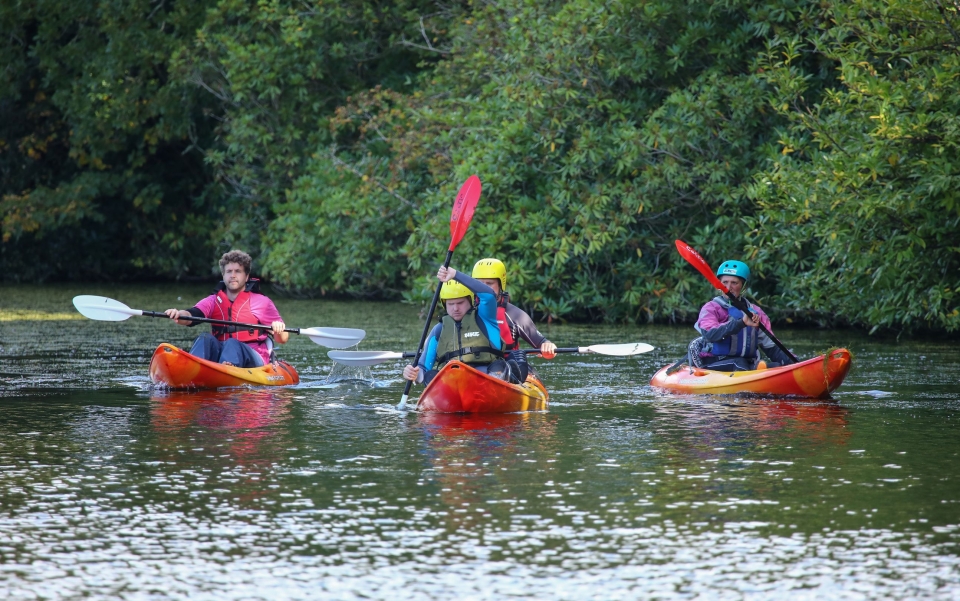 Members of a club for people living with sight loss showed off their skills on the water during a kayaking event.
Under the expert guidance of Access Lizard Adventure, the group went out on Clowance lake in Camborne, as part of a series of sessions organised by iSightCornwall. The Newham Road charity, which has just celebrated its 165th anniversary, helps people affected by sight loss through a range of services, including activities and clubs set up to encourage people to get together and learn a new skill.
These sessions, which include kayaking, bowling, rifle shooting and playing guitar had to be postponed during the pandemic but are now back up and running, much to the delight of their members. A group of six went out for Kayaking Club last month and organisers said it was a joy to watch people out enjoying the water.
Jodi Strick, iSightCornwall's volunteer manager, said: "Our clubs are an essential way of supporting people with sight loss to keep active, so it was devastating when they had to close at short notice due to the covid-19 pandemic. Luckily, we have an amazing team of volunteers who kept in regular contact with the members to make sure that nobody felt lonely or isolated. And now, after 18 months, we're delighted to be getting everyone back together again to enjoy their activities and the company of their friends. Everyone is so happy to be back."
More Kayaking Club sessions are lined up, as well as other activities and clubs. To find out more, visit isightcornwall.org.uk